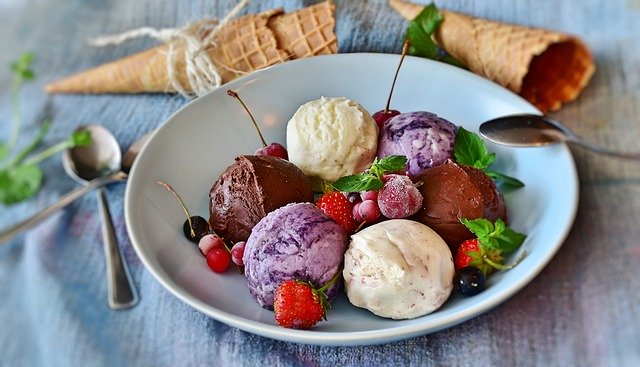 Are you an ice cream lover? If yes here are some of the Must-visit ice cream Parlors in Bangalore to give a try.
Popular ice cream Parlors in Bangalore
1.
KAWAII
 ICE CREAM PARLOUR
It is als
o known as Desert 
Parlour
 with I
ce Cream and Beverages
They Have the top 3 main menus namely
MOCHI ICE CREAM ( Ball of Ice cream covered with sweet rice dough net
weight – 40gm)
MATCHA LATTE (
Japanese
matcha
 + Almond milk net weight – 480ml)
POCKY (Cream coated Biscuits)
Topmost dishes people like are Mochi Ice Cream and Milk tea.  It is located in HSR Layout. 
Polar Bear is 
a place where you can have much delicious Ice Cream
with 
different and 
unique
 taste.
They have 10+ Main menu to taste it
They have top-
notch
ambiance and it is the best place to spend time with
your buddies and families along with these chill dishes
.
3.
Milano Ice Cream
The main thing most we need in Summer definitely in everyone's mind will get Ice cream first, which makes all our mouth wet if we remember it. It is one of the best places to enjoy your ice cream party.
Fresh fruit with Vanilla Gelato
French Crepe with 
Nutella
 sauce
Milano
parlor
 ice 
cream is
 100% fresh Italian gelato daily prepared ice
cream which 
makes
 us to love it.
It is located in 
Ind
i
ranagar. 
4.
Stoner Ice Cream
 Parlor
It is a
parlor
where you can get delicious and different types of Ice cream
they will add special kind of flavors to get a good 
flavored
 ice cream
Special and popular flavors
Here they have specialized Ice cream for kids
It is located in 
Indiranagar
5.
Rock Stone Ice Cream Parlor
It is one of the best 
places
where you can spend your time with chill ice-
cream and with a favorite
person which makes a great combination
.
They have a Unique Wheelchair accessible Entrance
 and infrastructure of
the 
parlor
 is very cool and pleasant
Candy land – Cotton Candy Ice Cream
Other popular flavors are
Chocolate Passion for Strawberry
​