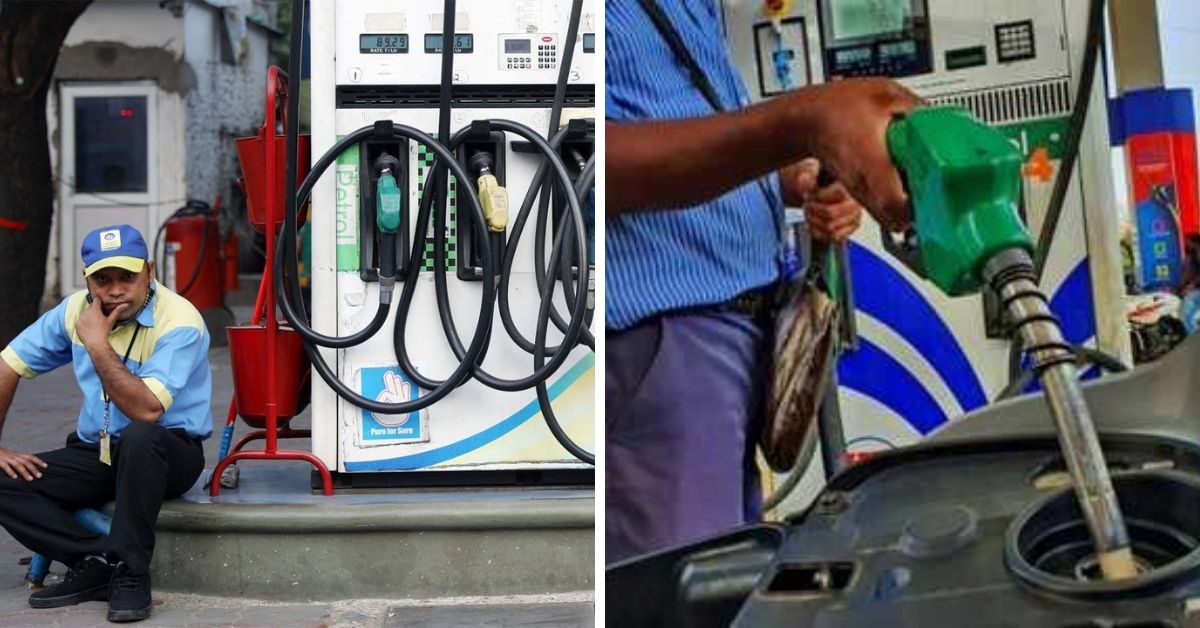 For the first time in history, the price of diesel crossed Rs 100 per liter mark on Saturday as it is now sold at Rs 100.05
Hike of Rs 100
According to the reports, now the diesel is sold at Rs 100.05 a liter in Rajasthan's Ganganagar after state-run oil companies raised auto fuel rates for the 23rd time in 40 days.
The hike occurred after the costs of petrol jumped by 27 paise per liter and diesel by 23 paise on Saturday. The latest hike has made petrol costlier by Rs 5.72 per liter and diesel by Rs 6.25 across the country.
Petrol price has almost reached Rs 100 in Bangalore as the fuel is now sold at Rs 99.33 a liter, the second-highest among metropolitan cities after Mumbai. Petrol is currently sold at Rs 102.30 per liter in Mumbai and diesel at Rs 94.39 a liter.
Costliest fuel
Meanwhile, places like Ratnagiri, Parbhani, Aurangabad, Jaisalmer, Ganganagar, Banswara, Indore, Bhopal, Gwalior, Guntur, and Kakinada, Chikmagalur, Shivamogga are selling petrol for over Rs 100 per liter. The costliest petrol is sold in Ganganagar (Rajasthan), where petrol is selling at Rs 107.22 per liter on Saturday.
According to experts operating in state-run oil marketing companies, pump prices are also high because companies were recovering their past revenue losses like the one suffered for 66 days since February 27 when rates were not grown because of assembly elections in four states and one Union territory.