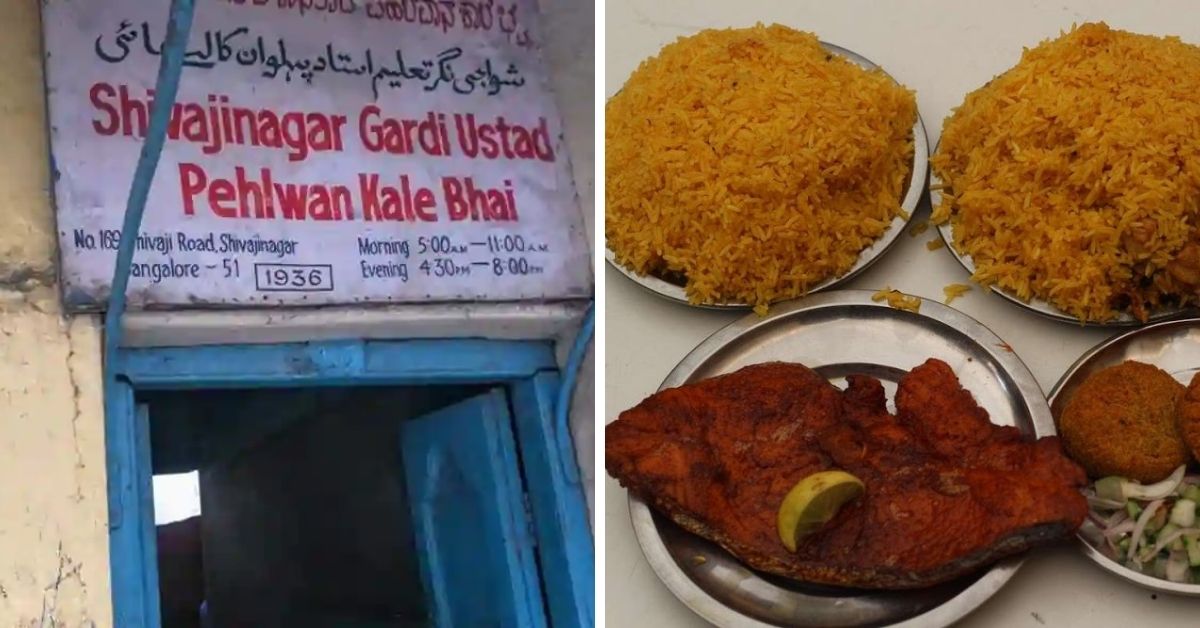 There are many places in Bangalore like pubs, bars, restaurants, and other outlets to satisfy your hunger pangs, but have you ever taken time to think about eating the best Biryani in the city. There is a place in Shivajinagar, basically, a wrestling pit largely famous for its Biriyanis served with 100 years of experience. Shivajinagar Gardi Ustad Pehlwan Kale Bhai Biryani, the name may sounds too lengthy but the richness and flavor provided in the dishes here will drive you crazy.
Love for Biryani
We all love Biryani, Don't we? The traditional Indian dish has rich components such as meat, classic rice, cherished Indian spices, and other supporting flavoring material making it the perfect dish. Biryanis at Gardi Mane is just the thing you don't want to miss. The very old, wood-fire-cooked biryani, and a fully functional wrestling pit for company, this place brings a mysterious charm.
The place has a side chamber that works as the kitchen. They usually a huge aluminum vessel for cooking all types of dishes. It is only on Fridays, they cook their very special Mutton Biryani.
Mutton Biryani
Why Mutton Biryani? Well, it is more delicious than any other meat which gives the juices from the bone, which is definitely a plus point in the taste of a mutton Biryani. If we talk about the Biryani, the first and foremost is going to be Mutton Biryani itself. With the flavor, soft meat, and elegant rice, this place nails it on all terms.
On the other hand, they also have some of the best mutton chops, kolapuri chicken, chicken fatafat, and mutton cutlets. You can also try Fish Tawa Fry, which tastes delicious and is super tender.
Make sure you reach before noon because once the crowd starts flowing in, the biryanis are sold out within an hour or two.
Ambiance
Coming to the ambiance, the seating arrangement is very basic here, with not much décor or luxury furniture. However, it is a reasonable place to experience the best food. When too much crowd bothers the place, you could always move to the muddy wrestling pit where blankets are spread to help those who couldn't get a table.
Its walls are decorated with black and white photographs of old wrestlers – winners of tournaments long back.
Not much is known about the history of the place but it is believed to have started in the early 1900s.
It is best to visit here on Fridays because that's the day you get the best biryani.