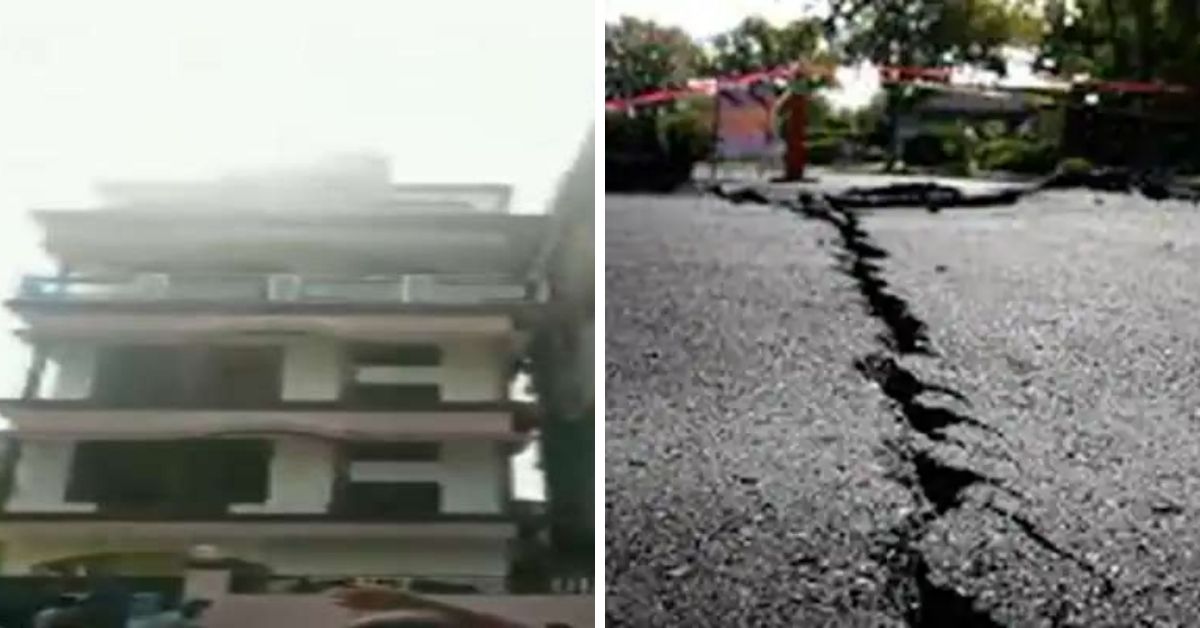 According to the reports, an earthquake today, measuring 6.4 on the Richter Scale, befell in Tezpur of Assam on Wednesday morning. The shakings were observed across Assam, North Bengal, and other parts of the Northeast.
Earthquake in Assam, India 2021
A massive earthquake that measures 6.7, appeared on the Richter Scale rocked Sonitpur, Assam on Wednesday at 7:51 am, leaving the locals worried.
According to the National Center for Seismology (NCS), the earthquake hit at a relatively dull depth of 10 kilometers. The center of the earthquake was 36 km west-northwest of Assam's Tezpur at Dhekiajuli, the NCS stated. The shakings came in with two aftershocks of 4.3 and 4.4 magnitudes followed within 9 minutes.
"Just felt a huge earthquake in Assam. Waiting for more details on the case," Assam Health Minister Himanta Biswa Sarma tweeted along with photos of broken walls inside a building and a shattered boundary wall.
#WATCH Assam | A building in Nagaon tilts against its adjacent building. An earthquake with a magnitude of 6.4 on the Richter Scale hit Sonitpur today. Tremors were felt in Nagaon too. pic.twitter.com/03ljgzyBhS

— ANI (@ANI) April 28, 2021
No injuries
For now, there are no reports of anyone being injured, but many buildings received cracks. Buildings with walls and brick-made chimneys were damaged.
"Big earthquake now hits Assam. I pray for the well-being of all and urge everyone to stay alert. Taking updates from all districts," Assam Chief Minister Sarbananda Sonowal tweeted.
#WATCH Assam | Cracks appeared on a road in Sonitpur
as a 6.4 magnitude earthquake hit the region this morning. pic.twitter.com/WfP7xWGy2q

— ANI (@ANI) April 28, 2021
Following, he also shared a video of a paddy field in the Narayanpur area of Sonitpur district's Dhekiajuli from where water was strangely flowing out.
Prime Minister Narendra Modi also tweeted about the incident and promised all possible help from the Centre. "Spoke to Assam CM Shri @sarbanandsonwal Ji regarding the earthquake in parts of the state. Assured all possible help from the Centre. I pray for the well-being of the people of Assam," Mr. Modi wrote on Twitter.
Spoke to Assam CM Sarbananda Sonowal regarding the earthquake in parts of the state. Assured all possible help from the Centre. I pray for the well-being of the people of Assam: Prime Minister Narendra Modi

(File photo) pic.twitter.com/oomYwJo6Ph

— ANI (@ANI) April 28, 2021
Also Read: Vaccination Drive For All Above 18 Starting From May 1