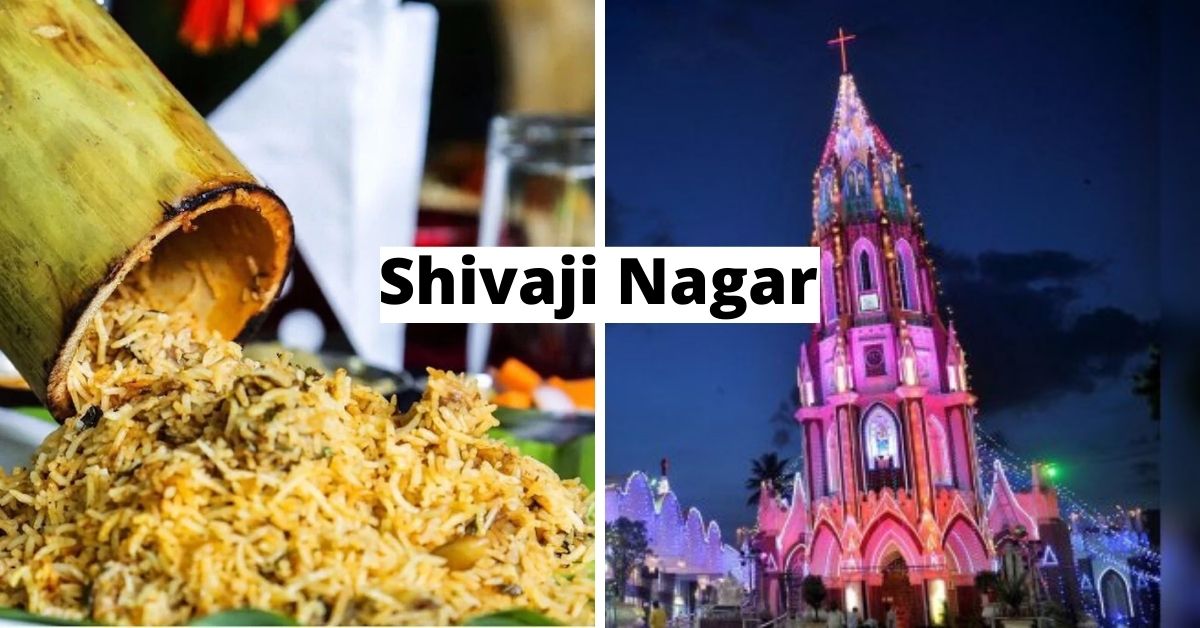 If you never heard about Shivaji nagar, then this is a very busy place with a lot of things happening simultaneously. It is a central neighborhood that revolves around the 1920s Russell Market. Inside, there are old-school tea shops and evening street food stalls which makes the place lively. Therefore, in today's read, we have come up with this list of things to do in Shivajinagar.
#1 St. Mary's Basilica
This place is famous because it is one of the oldest churches in the city. The St. Mary's Basilica has eye-catching architectural elements and the St. Mary's Feast festivities.
If you ever visit Shivaji Nagar, this place stands tall amidst the hustle of the neighborhood. This place was engineered by a French architect in a Gothic style and it is built in the form of a cross. This place is worth a visit.
Address: Msgr. F. Noronha Road, Shivaji Nagar, Bengaluru, Karnataka 560051
#2 New Hilal Restaurant
Looking for an overnight dinner party, this is the perfect place for you. Surprisingly, this place remains crowded even at 3 AM. This place is recommended for its quality food and lightning-fast services. A dream place for Non-Vegetarians, especially when they serve delicious Tandoori Chicken, Chicken Nawabi, Chicken Biryani, Mughalai Mutton, Bheja Fry, and Tandoori Kabab.
Timings: 8:30 am–5 am
Address: No. 11, HKP Road, Swamy Shivanandapuram, Shivaji Nagar, Bengaluru, Karnataka 560051
#3 Hamza Hotel
There is one more place where you can hang out late at 1:00 AM. Grand Hamza, a casual dining restaurant where Muglai, Biryani, and North Indian preparations are served. A highly-rated place in Shivajinagar, it is appreciated for its tasty food, quick services, and cheap rate. The best preparation to try here is Mutton Paya, Mutton Brain, Ghee Rice, and Kebabs.
Timings: 7:30 am–1 am, Hours
Address: 25, HKP Road, Swamy Shivanandapuram, Shivaji Nagar, Bengaluru, Karnataka 560001
#4 Maratha Darshan
This is a popular family restaurant that serves delicious Maharashtrian and North Indian food. The rates are cheaper here and the staffs are polite. Recommended dishes here are Keema Curry, Chicken 65, Mutton, Biryani. Vegetarians cal also go for regular veg dishes like Paneer Butter Masala, Chana Masala, and Puran Poli.
Timings: 11:30am–4pm
Address: 4 Queens Rd, Behind Shifa Hospital, Bengaluru, Karnataka 560051
#5 Eden Park Restaurant
A popular restaurant, known for its pocket-friendly rates and delicious lunches. It offers delectable preparations from North Indian, Chinese, Sea Food, Biryani, and Andhra cuisines. There are also loads of liquor choices that go well alongside your desired dishes. Dishes to watch out: Chicken Guntur, Bamboo Biryani, Andhra Meal, Baby Corn Manchurian, Andhra Style Biryani, Chicken Biryani, Roast Chicken.
Timings: 10am–11pm
Address: 21, 1, Cunningham Rd, near The Hindu, Shivaji Nagar, Bengaluru, Karnataka 560001
#6 Siddique Kabab Centre
To have the best Kababs in Shivaji Nagar head to Siddique Kabab Centre, this place is a casual dining restaurant serving the best non-veg dishes. From Mughlai, Chinese, Rolls, and North Indian preparations, they nail it on every aspect. The best dishes to try here are Seekh Roll, Grill Chicken, Kababs, Rolls, Mutton Chops, Grill Chicken.
Timings: 12pm–12am
Address: 66/5, St Johns Church Rd, Sulthangunta, Pulikeshi Nagar, Bengaluru, Karnataka 560051
#7 Sri Muthyalamma Devi Temple
Visit Sri Muthyalamma Devi Temple, it is a very old and well-known temple in Bangalore. It is believed that the goddesses Muthyalamma
here have lots of energy to share with you only if you go in total devotion. After visiting the place you will have a calm and peaceful mind. Not just because of the goddesses, but also the vibe inside the place will make you go crazy.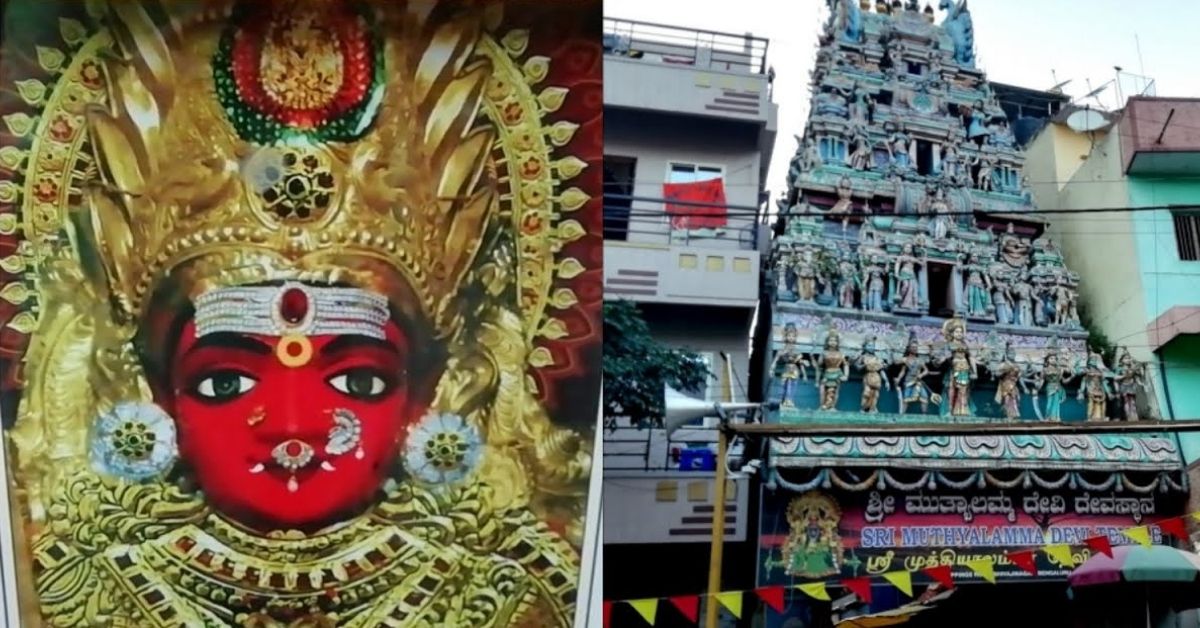 Address: Cello Platina, Near, 24, Muthyalamma, Anjaneya Temple Street, Seppings Rd, Shivaji Nagar, Bengaluru, Karnataka 560001
#8 Safina Plaza
Looking for shopping? This place will help you with all your fashion woes. Safina Plaza on Infantry Road is a must-go place for anybody looking to update their wardrobe. The best elegant clothes they have it all here, so why wait? Just head to this place.
Address: 84, 85, Infantry Rd, Tasker Town, Shivaji Nagar, Bengaluru, Karnataka 560001
#9 Shopping at Shivaji Nagar
You can do more shopping at Shivajinagar as there is a full variety of goods than anywhere else and comes at a cheaper rate. While walking along the streets you can have all kinds of garments and home furnishings objects in this place. If you get exhausted you can have awesome street food here.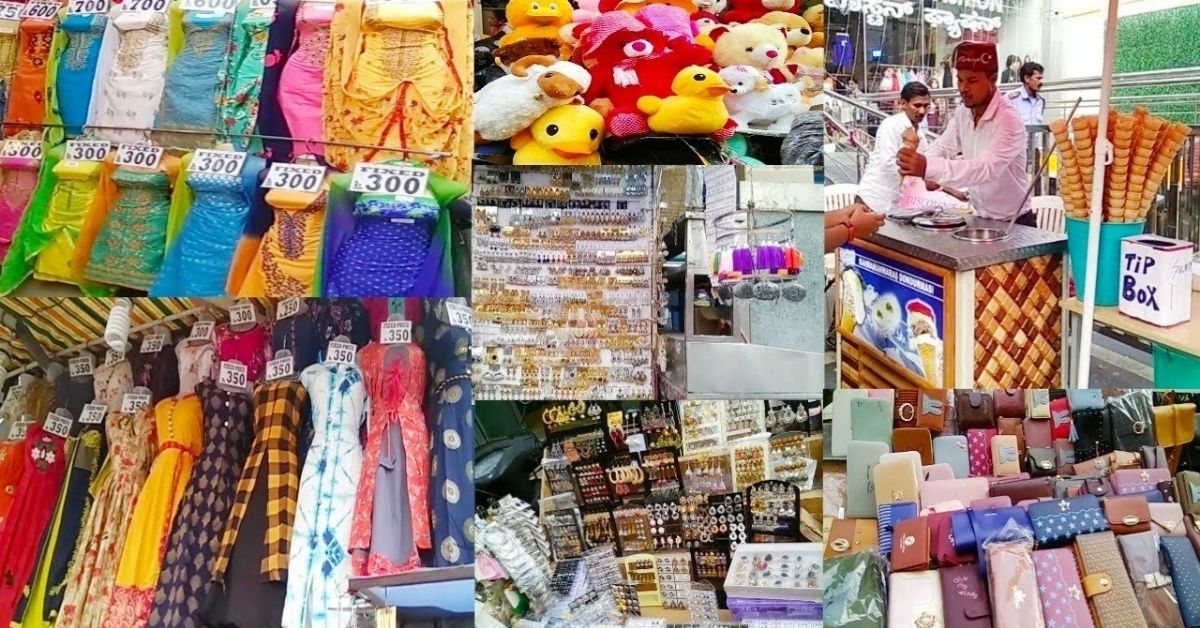 #10 The 13th Floor (Near)
Looking for a candle night dinner? Well, you are reading it right. Offering delicious Asian, North Indian, and Thai cuisines, this place will make your day a wonderful one. The price is affordable for the quantity they serve on our plates. The ambiance and decor are just mind-boggling. And the food, of course, you may just fall in love with every bite you have here. Best recommended: Wasabi Mushroom, Lasagne, Long Island Iced Tea, A pint Of Beer.
Address: Barton Centre Tower-B, 13th floor, 84, Mahatma Gandhi Rd, Bengaluru, Karnataka 560001
#11 Shivajinagar Gardi Ustad Pehlwan Kale Bhai Biryani
Love for Biryani will never end for this city. But have you ever tasted the good 100-year-old smoky aroma of wood-fire-cooked biryani? Sounds delicious, isn't it? The biryanis served here are just simply traditional and old school. Mutton Biryani and Chicken Biryani- they are simply wow. Other than that they also serve best Kofta Kabab, Pepper Mutton, Dragon Wings, and Lemon Chicken legs are the best go for dishes. Meanwhile, the seating arrangement here is very basic, but the food alone will make you come to this place again and again.
Timings: 12:30–5 pm
Address: 169, Shivaji Rd, Swamy Shivanandapuram, Shivaji Nagar, Bengaluru, Karnataka 560051
If you find this article helpful please share it with your friends and loved ones. If you have any suggestions please let us know in the comment section.
Also Read: The 10 Best Sadashivanagar Restaurants And Eateries