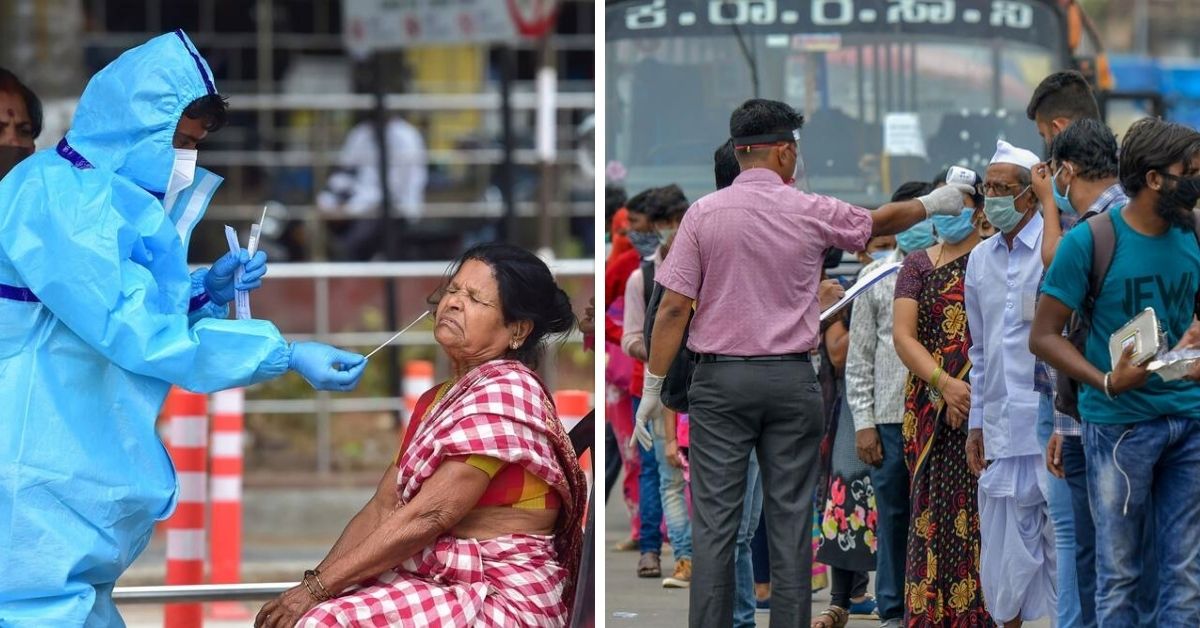 In a very shocking situation, more than half the population of Aabanali village in Belagavi have tested positive for Covid-19, revealed a health report. Sources said more than 140 villagers from Aabanali, which has a population of nearly 300, took a covid test on Tuesday and their results turned out to be positive.
Covid from neighboring states
It is said that most of them worked as daily-wage laborers in neighboring state Maharashtra and returned home after they imposed a lockdown.
Shashikanth Muniyal, District health officer, revealed that there will be RT-PCR tests conducted and said they have sealed the village.
These things happen as most of the villagers usually travel to Goa and Maharashtra and return home without any forceful health checks at the border.
Half of village test positive for Covid-19
This Tuesday, few villagers visited a government health center in the village complaining of mild fever and body ache. After this, health officers conducted a rapid Covid-19 test, and surprisingly most villagers turned positive.
Marithi, a local, said it all began on April 10 when three people got themselves tested in the village. He alleged that health workers did not conduct the testing exercise immediately. Following that, villagers, instead of isolating themselves at home, roamed around the village spreading the disease. Only after the numbers reached 23, mass testing was conducted.
"All who tested positive for covid-19 in Abanal village are stable. Most of them are non-symptomatic. While some have mild symptoms, they have been taken care of at the covid care centre. All of them have been asked to remain in home quarantine," Dr Sanjeeva Nadre, taluk medical officer, said.
Source: TOI
Also Read: Karnataka Reported Highest Single-Day Rise For Covid-19