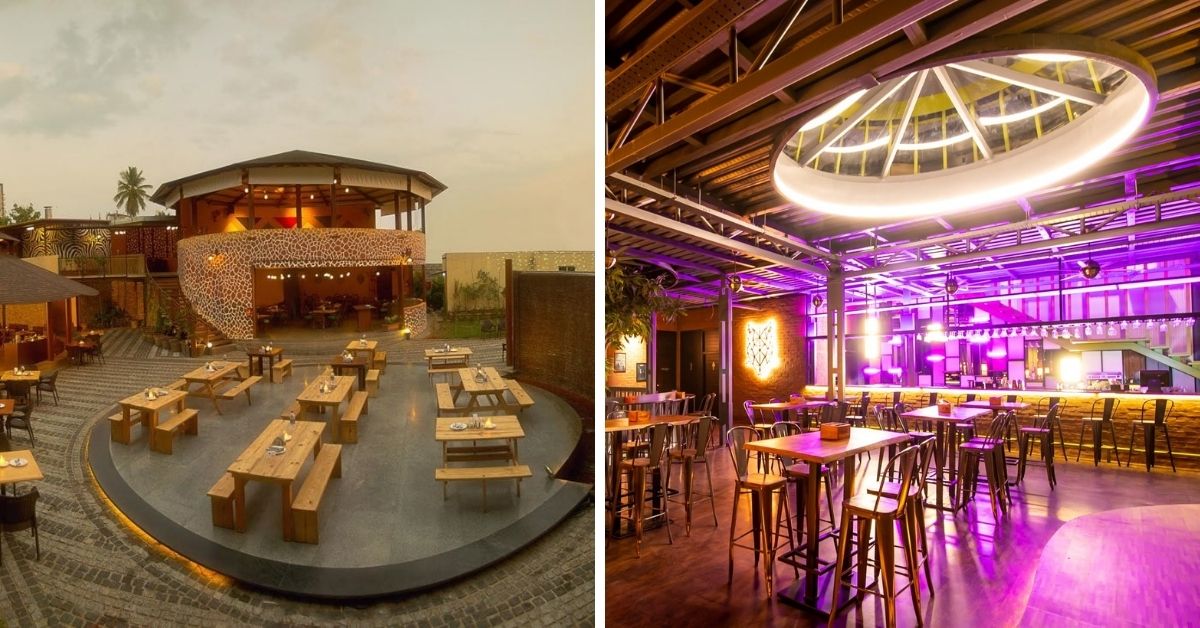 Jayaprakash Narayan Nagara, popularly known as JP Nagar, is a charming residential area located in the south of Bangalore. It is considered the most alive place in the city where you can find shopping malls, restaurants, street food, art galleries, pubs, parks and some best places to hangout. In today's read, we will walk you through some of the fascinating places in JP Nagar.
#1 Davangere Benne dose
If you are a benne dose fanatic, then this place is just for you. The place is famous because of its surprising texture and taste. The buttery dose served here is perfectly crispy outside and soft within. It is loaded with heavenly butter inside which tastes delicious.
The best thing is that the potato Palya and chutney are also perfect and goes well with the dose.
But, if you wanna try out dishes apart from dose the outlet will also serve you with Paddu, Idly vade, Mandakki Mirchi, Lemon rice, Special rice bath, Mangalore Bonda, and many more.
Address: 76, Kanakapura Rd, Sarakki Gate, 1st Phase, J. P. Nagar, Bengaluru, Karnataka 560078
#2 Aata Uuta Maathu
From Indian snacks to Chinese delicacies, the Aata Uuta Maathu restaurant in JP Nagara is just a place one can dive in for fun. The food here is prepared with fresh ingredients and are healthy. Once you get into the place, don't forget to try out their Puri and Sabji which is marked as a bestseller. You can feel the crunch while eating the puri and the sabzi along it makes a great combination.
If you are hungry for more then they also aid you with a variety of sandwiches: Fresh Slaw Grilled Sandwich, Double Veg Cheese Grilled Sandwich, and Veg Cheese Grilled Sandwich-to your likes.
Address: address: Old 9, New 10/2, Ground Floor, 80 Feet Main Road, 9th Cross, Jp Nagar 1St Phase — 560078.
#3 Golden Ace Shooting
Ever fancied yourself with shooting? Well, come to Golden ace academy to test your gunning skills. It is a perfect place to separate yourself from the outer world and enjoy target practice. It also has state of the art air rifles and pistols for competitions and sport shooting.
Santhosh Nagarajachari who holds the ownership of the academy has taken up the challenge of spreading knowledge about the sport which he feels is still at a developing stage in this part of the country.
Address: 24th Main Rd, Above Richie Rich Travels, TMC Layout, 1st Phase, J. P. Nagar, Bengaluru, Karnataka 560078
#4 The Pump House
The Pump House is one of the most artistic places in Bangalore which is well-known for being nimble and diverse of beers. The best thing about the place is the lightings and seating which is also the reasons why people come here from different parts of the city.
Speaking on the décor, it feels gorgeous and divine, everything from interior decor to the staff looks impressive.
Coming to the food, from snacks to dessert each item is the chefs best. The food quality always remains at the top in terms of hygiene and taste. So if you are planning to chill out with your friend then this is it.
Address: #607, 15th Cross, Outer Ring Rd, 1st Phase, J. P. Nagar, Bengaluru, Karnataka 560078
#5 The Fat Owl
We have one more bar and restaurant on the list and this place is themed after the late-night bird 'The Owl'. The effectively planned space has sufficient natural light flooding in through the roof at imperative points which helps with an astonishing décor.
With an extensive food menu, The Fat Owl comes with a good mix of dishes that are Indian, and others that obtain international conventions. With different kinds of beer, the place is just a paradise for people craving to have fun.
Address: No 610, 100ft Ring Road, 15th Cross Rd, 1st Phase, J. P. Nagar, Bengaluru, Karnataka 560078
#6 Mini Forest
An early morning walk inside the mini forest is just a delight for anyone in the city. The beautiful green atmosphere and some colourful birds chirping it is a wonderment finding these things in the buzzing city.
Birds that are usually spotted in the area are Bluebirds, Flowerepeckere, Sun Birds, Parakeets, Greater Coucal, Asian paradise flycatcher, Black-headed Cuckoo, Drongo, Hummingbird and many more.
Address: Aris Global, 3rd Phase, J. P. Nagar, Bengaluru, Karnataka 560078
#7 Kanti Sweets
Oh Yes! you read it right. Sweets are too on the list. Kanti Sweets in JP Nagar is famous for its wide range of sweets and snacks. If you have a strong sweet tooth, come to this marvellous place to taste them.
Mysore Pak is one the best sweets that are offered here, nevertheless, the shop does offer verities of other sweets such as Besan Barfi, Kaju Katori Balushai, Pauran Puri, Chandrakala, Badam Gajar, White Sohan Papdi, Banaras Sohan Papdi, Chocolate Biscuit, Pheni, Chiroti, Special Ladoo and many more.
You can even fancy yourself with Namkeen and Biscuits. Bites like- Cashew Biscuits, Almond biscuits, Ajwain Biscuits, Badam Biscuits, Agra Mixture, Andra Murukku, Benne Murukku, Dal Padi and many more can be added to the menu.
Address: 16, Kothnur Village Main Road JP Nagar, 7th Phase, RBI Layout, Puttenahalli, Bengaluru, Karnataka 560078
#8 Hakuna Matata
Hakuna Matata is an easygoing restaurant with an open space that serves North Indian cuisines. A highly-rated place in JP Nagar, it is adored for its hygienic food at inexpensive prices.
However, it's best to check out the place at night because it looks beautiful with the lights on. This place can cost Rs 1,700 for two which is reasonable for what we get.
Address: 1231/35/2, 24th Main, Opposite Brigade Palm Springs, Brigade Millenium Rd, JP Nagar 7th Phase, Bengaluru, Karnataka 560076
#9 Mavalli Tiffin Room (MTR)
If you are looking to catch some of the delights of South Indian Food then this is the best place to be in. Mavalli Tiffin Room is a crowd puller, the tasty Masala Dosa, Bisibele Bath and Kesri Bath are the best ones in this eatery.
Having a perfect and classy ambience followed by quality food MTR is surely a place you should not miss. There are around 8-10 different outlets across the city and JP Nagar is one of them.
Address: No. 44, Kutchi Bhavan, Opp. Mini Forest, 1st Main Rd, 3rd Phase, J. P. Nagar, Bengaluru, Karnataka 560078
#10 Rangashankara Theatre JP Nagar
Ranga Shankara is one of Bangalore's well-known theatres. The auditorium was founded by Arundathi Nag, in memory of her late husband, Shankar Nag, who was a celebrated actor in the Kannada film industry.
The cultural hub of the city aims to support theatre in all languages and prides itself in giving out space at an extremely low fare. The annual theatre celebration brings to the city plays from beyond the country, giving the public a good range to choose from.
Address: 36/2, 8th Cross Rd, R K Colony, 2nd Phase, J. P. Nagar, Bengaluru, Karnataka 560078
#11 Empire Restaurant JP Nagar
The non-vegetarians can finally take a deep breath as we have ignored you. Mutton Keema Dosa, Bheja Fry, Chicken Dosa, Chicken Varuval, Mutton Raan Biriyani, Alfam Chicken- dint that tickled you in your stomach?
A highly valued place in JP Nagar, it is worshipped by non-vegetarians for its convenient service and hygienic food. It is a nice eatery to visit when one is looking to satisfy hunger pains with tasty, pure food at reasonable prices.
Address: No.11, 24th Main Rd, 5th Phase, Ayodya Nagar, J P Nagar Phase 5, J. P. Nagar, Bengaluru, Karnataka 560078
If you find this article helpful please share it with your friends and loved ones. If you have any suggestions please let us know in the comment section. 
Also Read: Remembering Shivakumara Swamiji On His Birth Anniversary