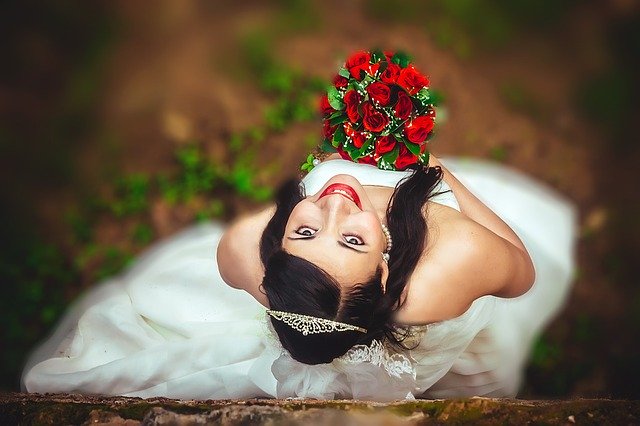 Beauty, Fashion, Glamour, Shopping, accessories …… What comes to our mind when we think of these? Girls' right?!!!!!!
Every girl is beautiful in her own way, yet each one of them has a benchmark in their own mind as to how beautiful she wants to look. She wants to look more beautiful with each passing day and that's the secret of this fairer sex!
Ever wondered where do these thoughts come to her mind?
From the time they are born the girl is always told to look her best at all times by their parents, relatives, neighbors and even schools. They are constantly the center of attraction wherever they go and hence grow up with the feeling that I need to stand out from the crowd be it be her hairstyle, her clothes, her footwear, her makeup and it's an endless list.
But deep down in her heart, every girl has one recurring dream that of her wedding and how she wants to look on that day. From childhood, a girl accompanies her parents & relatives to all the possible functions against her will most of the time, unlike boys who have an option. The girl in those functions keeps herself engaged observing the beautiful girls/ ladies and thus begins her journey of wanting to be beautiful.
A beautiful pair of earrings in one, to a nice dress in another, to a saree elsewhere, to being awestruck with a hairstyle in another, to that lovely makeup on someone and over the years the girl has a vague image of the way she wants to look like a bride. The innumerable Instagram and Facebook posts of the friends of their wedding also get a girl more ideas.
The Instagram and Facebook profiles of the various professionals like makeup, wedding photography, jewelry & clothes are good sources of information too. The onset of the photography wave gets the girl also to give a thought of the kind of pictures she wants of herself in the various pre-wedding and wedding rituals.
Surprising thing is all these happen even before the bridegroom is finalized!
Irrespective of the economic status every girl invariably foes through this process in her life and the wedding is one aspect of her life she does not want to compromise.
To all the men out there please understand this and help every daughter, sister, friend and every girl you know to live her dream wedding. She compromises all her life. For once let her have all that she wants.
Also read:  You are a crazy buff, if you have done these in your life!
Author
Priyanka