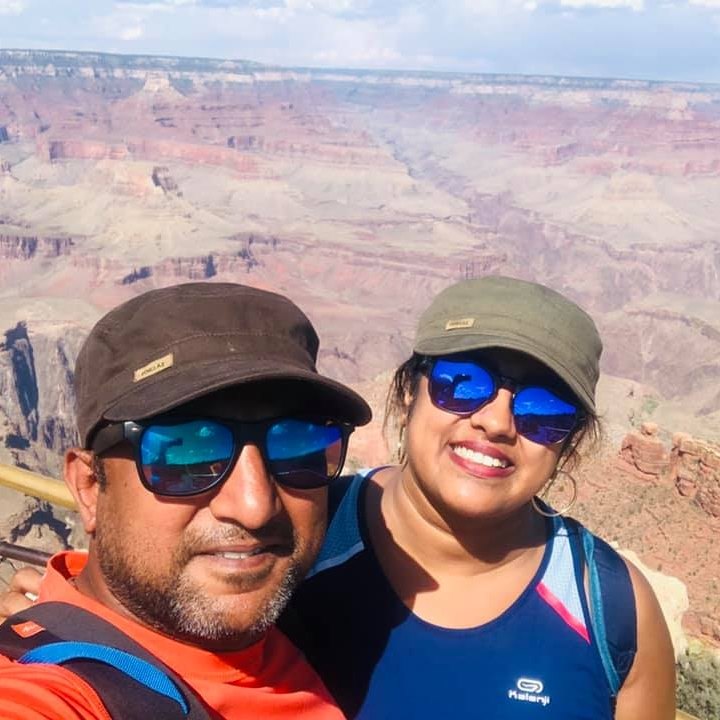 Flying Passport – Asha & Kiran are two Kannada vloggers who love to travel and share their experiences with the world. They are the duo behind the YouTube channel "Flying Passport," where they document their adventures to various destinations around the globe.
Who is Flying Passport – Asha & Kiran:
Asha and Kiran are from Bangalore, Karnataka. They started the Flying Passport channel in 2020. Kannada vloggers Asha and Kiran are enthusiastic about learning about other cultures. They are traveling since 2013 only. But in 2020 they started the channel Flying passport. Since the beginning of their combined channel in 2020, they have been taking their subscribers on their adventure. They provide incredible material every day that takes viewers on a voyage with fresh locales, people, and encounters.
Countries covered by flying passport – Asha & Kiran:
Since they started their vlogging journey, Asha and Kiran have traveled to a lot of different countries. So far, they have visited India, the US, Singapore, Nepal, Malaysia, Thailand, Indonesia, the UAE, and more. All their videos include stunning visuals to let their viewers explore these countries with them. They also share interesting stories about the people and local culture that they encounter throughout their travels on the Flying Passport channel.
Flying Passport Asha Kiran Youtube earnings:
According to Social Blade, flying passport earnings is $323 to $5.2K. in Indian Rs that is 25000 to 4 Lakh Rupees. In a video they mentioned for a 1 year time they didn't put any ads on youtube videos and the expenses are incurred by them only.
One of the things that set Flying Passport apart is their unique perspective as Kannada vloggers. While there are many travel vloggers out there, there are relatively few who create content in Kannada, a language spoken by millions of people in India and around the world. By creating their videos in Kannada, Asha, and Kiran are able to connect with a wider audience and share their love of travel with people who may not have access to similar content in their native language.
Flying Passport Youtube channel:
Asha & Kiran vloggers Youtube channel name is – Flying Passport. In youtube, they have 249K subscribers.
Flying Passport Facebook Channel:
Asha & Kiran vloggers facebook channel name is – Flying Passport. I facebook they have 256K followers.
If you're interested in travel and want to see the world through the eyes of two adventurous Kannada vloggers, be sure to check out the Flying Passport channel on YouTube. With their engaging personalities, beautiful cinematography, and helpful travel tips, Asha and Kiran are sure to inspire your own wanderlust and leave you dreaming of your next adventure.
Flying passport Instagram:
Flying Passport asha kiran also has Instagram. and the Instagram name is Flying Passport | Asha & Kiran 
Also read about  – Dr Bro Kannada Vlogger
Also, watch travel vlogs from – Masala Chai Media 
Thank you
Who is Flying Passport vloggers?
The Flying passport vloggers are Asha & Kiran. Flying passport is their youtube channel name.
What is the income of Flying Passport youtube channel?
As per Social Blade reports, Flying passport's youtube income is $323 to $5.2K. in Indian Rs that is 25000 to 4 Lakh Rupees.
Is flying passport asha kiran is from Bangalore?
Yes. Flying Passport asha kiran is from Bangalore. Now they are settled in Germany.