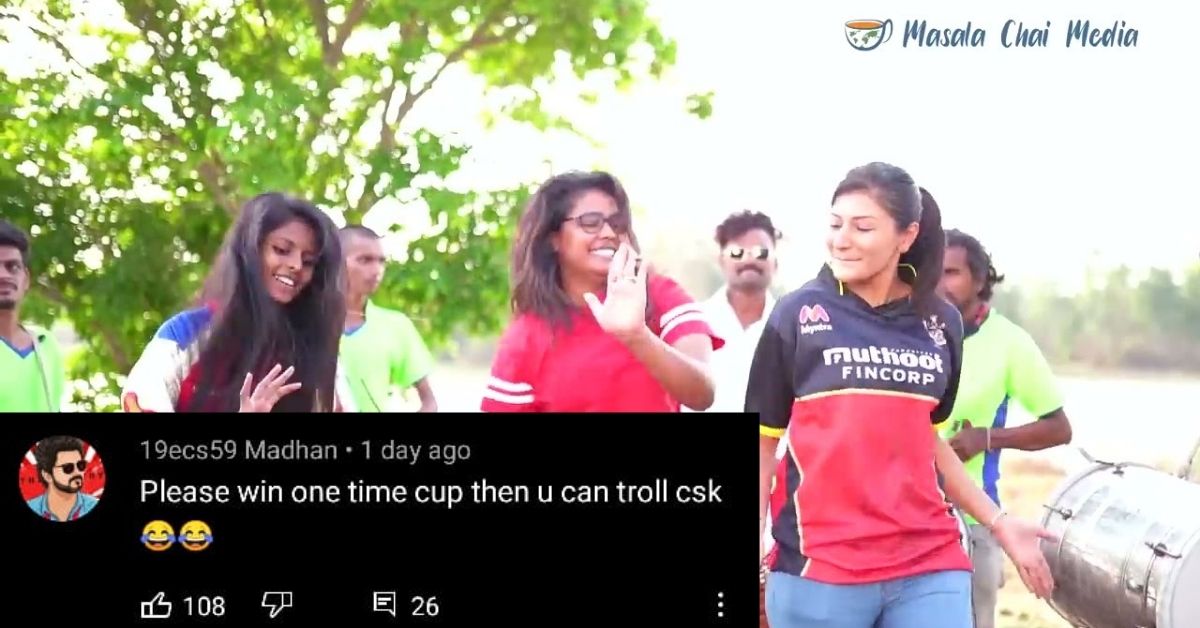 It's been two weeks now since the IPL started and as usual Royal Challengers Bangalore fans are leaving no stones unturned to support their team. From funny videos to dance videos, the internet is buzzing with RCB fans' content.
Horlicks Boost CSK Waste, Tamte Video
Some videos gained a lot of popularity amongst netizens in the form of "Tamte Dance". It's basically a dance (followed by Tamte beats) that is performed on every single funny slogan subsequently. Here we have RCB supporting the team with Tamte Beats:
However, there is this video where one can see girls wearing the jersey of the Royal Challengers Bangalore, trolling Chennai Super Kings. In this, they dance to a slogan that goes like "Horlicks uh Boostu, CSK Waste uh" (followed by a Tamte beat). It is a typical video trolling CSK for their all-time rivalry with the local team. Here is the-Horlicks Boost CSK Waste video.
CSK fans unhappy
Since the video gained a lot of popularity amongst the RCB fans, there were CSK fans too who followed the video. And it is unlikely if they don't troll them back. Loads of mockery were thrown at the video, questioning the reality of rivalry between CSK and RCB. Well, the truth remains hard to swallow, that the local team has not impressed very much against the yellow side throughout a decade. And CSK fans know it well. So they are taking every jibe towards this dance making it a trending video on the internet.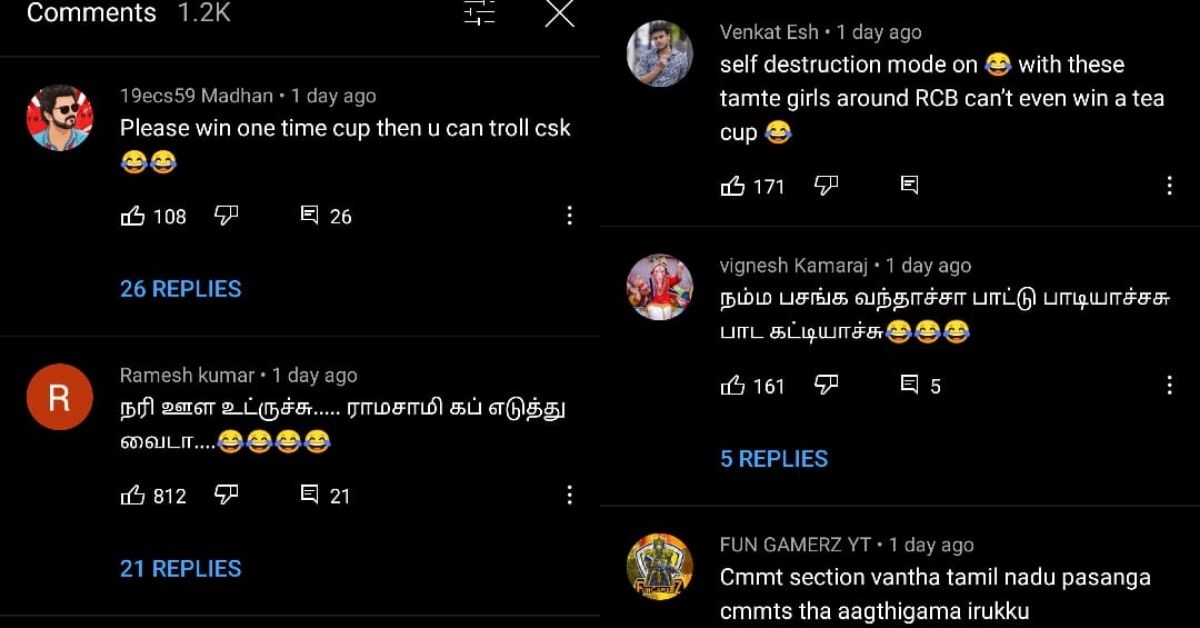 But let the bygones be bygones- we have come a long way since then and expect this RCB team to show some fight for the coming years and probably lift the cup for the first time.
Also Read: RCB New Jersey, Its Price And Where To Buy From