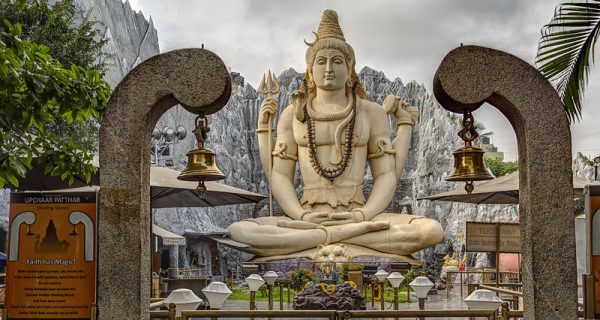 Om Tryambakam Yajamahe
Sugandhim Pushtivardhanam
Urvarukamiva Bandhanan
Mrityor Mukshiya Maamritat

We adore, honor and worship you the three-eyed Lord Shiva and you see what we cannot
One who nourishes and strengthens health and wealth with sweet fragrance full of life
My soul is like a cucumber/melon/big peach bound to the body
Free me from the captivity of death and give me immortality.
Lord Shiva is the most generous god as explained in Hindu mythology. To worship Shiva is to adhere to moksha. It is our Hindu custom to visit Shiva temples on eves like Sankranthi, Shivratri, Karthika masa, post Eclipses. It's also so common for Hindu people to visit Shiva temples on every Mondays. There are many Shiva temples in and around Bangalore. But there are 10 well known, some very popular and some with great epical histories that everyone should know and visit once in a lifetime.
Dwadasha Jyothirlinga Temple:
This temple blesses us to experience all the 12 jyotirlingas of India in one place.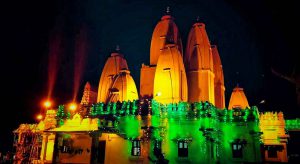 Somanatheshwara and Nageshwara of Gujarat, Mallikarjuna of Andhra Pradesh,  Mahakaleshwara and Omkareshwara of Madhya Pradesh, Vaidyanatheshwara of Jharkhand, Bhimashankara of Maharashtra, Rameshwara of Tamil Nadu, Kashi Vishwanatha of Varanasi, Triambakeshwara of Nasik, Kedaranatheshwara of Uttarkhand and Ghrishneshwara of Aurangabad are all experienced in this temple.
Location:
Gavigangadareshwara Temple: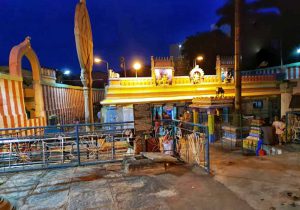 An ancient cave temple in Gavipuram with a mighty power being illustrated by the ray of light piercing through the horns of the Nandi, the Shiva Vaahan in front of almighty falls on Lord Shiva especially during Makara Sankranthi has been one of the most attractive Shiva temples in Bangalore.
Location:
Kaashi Vishveshwara Temple:
A temple with architecture of Chola dynansty during Rajendra Chola's rule has a great story.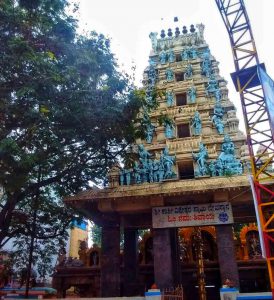 The original Shiva Linga mentioned in these inscriptions was stolen and was replaced by the new Shiva linga from Varanasi.
Location:
Kote Jalakanteshwara Temple:
Another contribution of Chola dynasty with the renovation by Kempegowda is Kote Jalakanteshwara temple.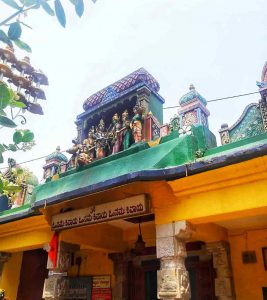 The special and unique feature of this temple is that it contains three shrines dedicated to lord Jalakanteshwara, goddess Parvathi and lord Kialashnathar.
Location:
Nageshwara Temple:
If you have to determine the age of Bangalore, the earliest evidence is inscribed in the Panchalingeshwara temple.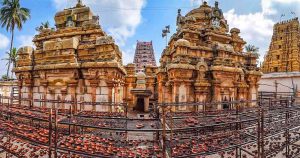 The contribution of Western Ganga dynasty and Chola's inscriptions proves stunning contribution of their architecture.
Location:
Kadu Malleshwara Temple:

 
The name Malleshwaram was denominated by the locality just to embrace the grace of Lord Kadu Malleshwara.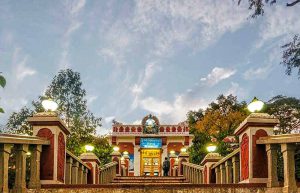 A 17th century temple of Lord Shiva which has a major attraction of Nandishwara theertha where the water is continuously showered on Lord Shiva through the mouth of Nandi statue.
Location:
Halasuru Someshwara Temple:
The story behind this temple depicts the kind of mesmerizing psychology of Hindus.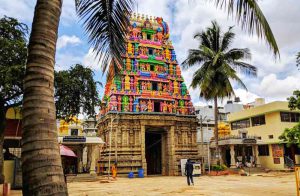 There lived a king Jayappa Gowda who had a dream of an old man asking him to build a shrine dedicating to Lord Shiva as once upon a time there was Shiva linga which was then buried underneath.
Location:
Shivoham Shiva Temple:
A 65ft huge statue of Lord Shiva is dedicated to a popular spiritual destination.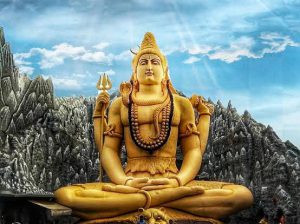 This temple was built to serve people to tower the symbol of hope and to spread faith in generations to come.
Location:
Dharmagiri Manjunatha Swamy Temple:
A very popular Hindu temple dedicated to Lord Shiva and his consort Goddess Parvathi.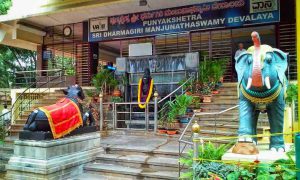 The temple by itself is a divine place, which attracted much more devotees by being shot in Kannada regional serials.
Location:
Banagiri Temple: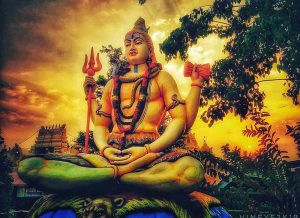 Location:
The temple enchants the names of Varasiddhi Vinayaka, Goddess Varalakshmi and Varavani but the great sculpture of Lord Shiva after the Garuda Stambha enhances the power of divinity. This temple is above the hill rock and hence the name Banagiri.
Shiva Sannidhau Shivalokam Aavaapnoti Shivena Saha Modate
In HIS(lord Shiva) presence, with HIM we all will attain abode of the almighty lord SHIVA and enjoy HIS bliss.
SARVE JANA SUKINOBHAVANTU
Also read about Best Masala Dosa Points in Bangalore