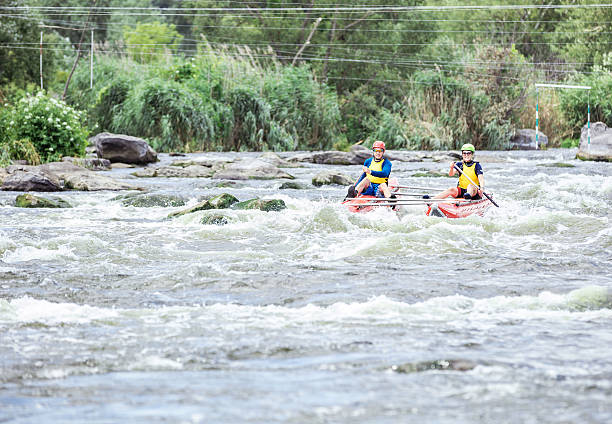 Dandeli is one of the best places to enjoy our Weekends, Holidays, etc. The Dandeli is located in northern Karnataka. It is a stunningly beautiful spot that attracts nature lovers, adventurers, and avid explorers. From the bubbling Kali River to the captivating biodiversity reserve, there are plenty of attractions to take in during your visit to this incredible destination. Here's what you need to know about the best things to do and places to see in Dandeli!
Best Places to visit in Dandeli:
River Rafting

Syntheri Rocks

Vajra Waterfalls

Dandeli wildlife sanctuary

Dandelappa Temple

Nature Walk

Kavala caves

Moulangi Eco park

Sathodi Falls

Shiroli peak Dandeli
These are the Dandeli's Best Places t visit:
River Rafting in Dandeli:
Experience the thrill of river rafting in Dandeli! Float on the Kali River with your family and enjoy breathtaking views while getting a rush of adrenaline. And don't forget to keep an eye out for rare birds and wildlife! You can find plenty of outdoor adventure companies that will help you experience this once-in-a-lifetime trip. River rafting in Dandeli will bring unforgettable experiences for sure.
If you enjoy trekking and hiking, then you'll be delighted to hear that Dandeli is home to renowned Syntheri Rocks! Traced with wild orchids, Syntheri Rocks offers a beautiful trek of 3.5 km through tranquil forests that are often infiltrated with colorful butterflies and exotic birds. You can ascend the topmost point of Syntheri Hills for breathtaking sunset views. This is one of the Best Places to visit in Dandeli.
Vajra Waterfalls is another natural wonder that holds special appeal for families pt friends. Located 12 km from Dandeli, this majestic waterfall cascades from a height of 50 feet into a serene pool of the River Krishna. If you're touring during the monsoons, you'll be in for a treat as the river and surrounding falls are most picturesque during this season. Make sure to keep your camera ready as this sight is surely worth capturing! So this is one of the must things to do in Dandeli.
Dandeli wildlife sanctuary:
Dandeli Wildlife Sanctuary, located in Karnataka, is a great tourist spot for nature enthusiasts. Formed in 1956, the sanctuary is home to more than 66 species of mammals and over 300 species of birds. This is one of the best places to visit in Dandeli. It is home to a myriad of species like mugger crocodiles, marsh crocodiles, and gharials, this awe-inspiring sanctuary serves as the perfect starting point for your nature exploration in the city. Not only do you get to learn more about these animals but you can also help release two to three baby crocodiles every day into their natural habitats under the guidance of knowledgeable staff.
Devotees will surely appreciate a visit to one of the oldest temples in Dandeli—the Dandelappa Temple. It is a 500-year-old temple dedicated to Lord Shiva and is located atop Anashi Hill. As you climb up the 283 steps, you will be greeted by a majestic view of the surrounding greenery and breathtaking river views that feel like a heavenly reward at the end of your spiritual journey. So this is called one of the Best places to visit in Dandeli.
Nature Walk Dandeli offers an easy one-kilometer trek for those looking to explore the scenic greenery and wildlife of Dandeli. Just a short two-hour journey from the town, the trail winds through lush forest and grassy hillsides. As you go along, keep your eyes peeled for brilliant bird species and the occasional leopard sighting! With views overlooking the Kali River, this is sure to be one of your most memorable moments in Dandeli. So don't miss this best place to visit in Dandeli.
Dandeli wildlife sanctuary:
Make sure to add the Kavala Caves Trek to your list when in Dandeli. This is one of the most challenging treks with multiple steep ascents, but it's a great way to immerse yourself in the atmosphere of this beautiful destination. Your journey will take you through some breathtaking limestone caves and waterfalls, giving you a unique perspective on the area's natural beauty. With lots of fun obstacles along the way, this trek is sure to be an adventure. So this is one of the best places to visit in Dandeli.
Moulangi eco park Dandeli:
The Moulangi Eco Park Trek is a great option for beginners and experienced trekkers alike. Moulangi Eco park is one of Dandeli's Best places to visit. This 3-kilometer long trail leads you through misty valleys and lush tropical forests before coming to a calm lake, where you can take in amazing views of the surrounding area. The moderate difficulty of this trek makes it the perfect choice for anyone looking to explore Dandeli's natural beauty without pushing themselves too far outside their comfort zone.
The Sathodi Falls Trek is a must for experienced trekkers looking to explore Dandeli's unique gorges and cascades. The 8-kilometer trek passes through rugged terrain and spectacular waterfalls, culminating in an incredible view of the stunning Sathodi Falls from atop a rock. If you are an experienced hiker, this is the perfect trail for you! Sathodi falls is considered as one of the best places to visit in Dandeli.
The Shiroli Peak trek is the most popular trek in Dandeli, and for good reason. Once you reach the peak, you will be rewarded with breathtaking views of the forest, and may even catch glimpses of wild animals. This 5-kilometer trek takes about 4 to 7 hours to complete depending on your stamina and experience level. Be sure to plan accordingly – bring plenty of water, food, and clothing protection as temperatures can become cooler at higher altitudes.  So Shiroli Peak is one of the best places to visit in Dandeli.
Also read: Isha Foundation Chikkaballapura
To know more about Places, Foods, etc. Visit – Masala Chai Media
Thank you