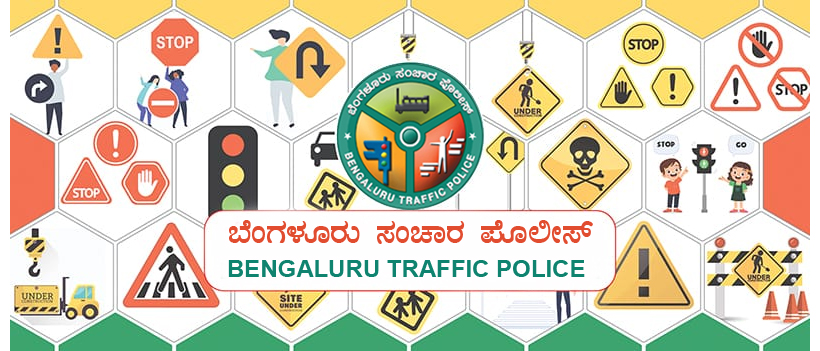 Bangalore Traffic Fines: Read this Article to know How to check Bangalore Traffic Fines and How to Pay Online? Bangalore traffic violation check online
How to Pay Bangalore traffic fines Online?
You can view and Pay Bangalore Traffic Fines using the below platforms
2. Pay Bangalore Traffic Fines via PayTm
3. Traffic Police Stations – You can visit your nearby Traffic Police Stations and make the Payment.
There is an offer Running at Present as you get a 50% discount on Traffic Fines if you Pay before 11.02.2023.
Here is the circular released by Bangalore Traffic Police Official Social Media Handle.
ನಿಮ್ಮ ಯಾವುದೇ ವಾಹನದ ಸಂಚಾರಿ ದಂಡವನ್ನು ದಿನಾಂಕ.11.02.2023ರ ಒಳಗೆ ಪಾವತಿಸಿ, ಶೇಕಡಾ 50ರಷ್ಟು ವಿನಾಯಿತಿ ಪಡೆಯಿರಿ,ಒಂದು ಬಾರಿಯ ಅವಕಾಶ ಮಾತ್ರ.
Outstanding Traffic Fines amount with 50% discount has been operationalized. Request all to please utilize this opportunity & pay all your pending traffic fines. You can view and pay fine @ Karnataka One website, #PayTM App or by visiting the nearest #Traffic Police stations. Pay before 11.02.2023 to get a discount.
How to Check and Pay Traffic Violation Fee In Bangalore
A digital solution for the imposition, payment and recording of traffic fines, E-Challan- a Government of India initiative- helps in traffic service improvement while ensuring increased transparency. It is a software application optimized to be supported by Android mobile phones and the web.
An E-Challan is generated in violation of any traffic rule that is detected by cameras placed strategically on every road. Subsequently, you will receive a notification for the same on your registered mobile number.
In Bangalore, traffic fines are charged through the issue of an E-Challan. Ideally, the payment of an E-Challan should be completed within 60 days of its issue, failing which leads to the challan being forwarded to the court.
The payment of E-Challan can be made through the official site of Bangalore traffic police. E-Challan payment can be made using a credit card, debit card, net banking, UPI, Paytm or Amex card.
How to Check Traffic Fines in Bangalore
Before you Pay a Traffic Violation Fee In Bangalore you need to check for dues.  The steps to check traffic fines in Bangalore are listed below: 
Step 1 – Enter the official website of the Bangalore city traffic police.
Step 2 –

Enter the E-Challans payment section.

Step 3 –

In the section titled Traffic Violation Payment, choose the violation type for an E-Challan issue. The type of violation will be specified in the SMS sent to you regarding the challan issue.

Step 4 –

Enter your vehicle's registration number or the E-Challan number.

Step 5 –

On entering the number, the challan amount issued for your vehicle would be visible on the screen.
Steps to Pay Traffic Violation Fee In Bangalore  (Pay Online)
On completion of the steps mentioned above, follow the remaining steps to complete the payment.
Enter the name of the person for whom the vehicle is registered in the specified field. Know that it requires.

Enter the registered email id, license holder name and license number.

Choose the payment mode to pay the E-Challan.

Complete the final payment by filling the payment details.
On completion of payment of the E-Challan, you will receive a confirmatory SMS for E-Challan payment on your mobile number.
By following the above steps, you should be able to easily settle E-Challan fine payments. Wishing you a safe time on the road, hoping you won't have to pay any such fines in the first place.
Also check How to Make Learning and Driving License in Bangalore