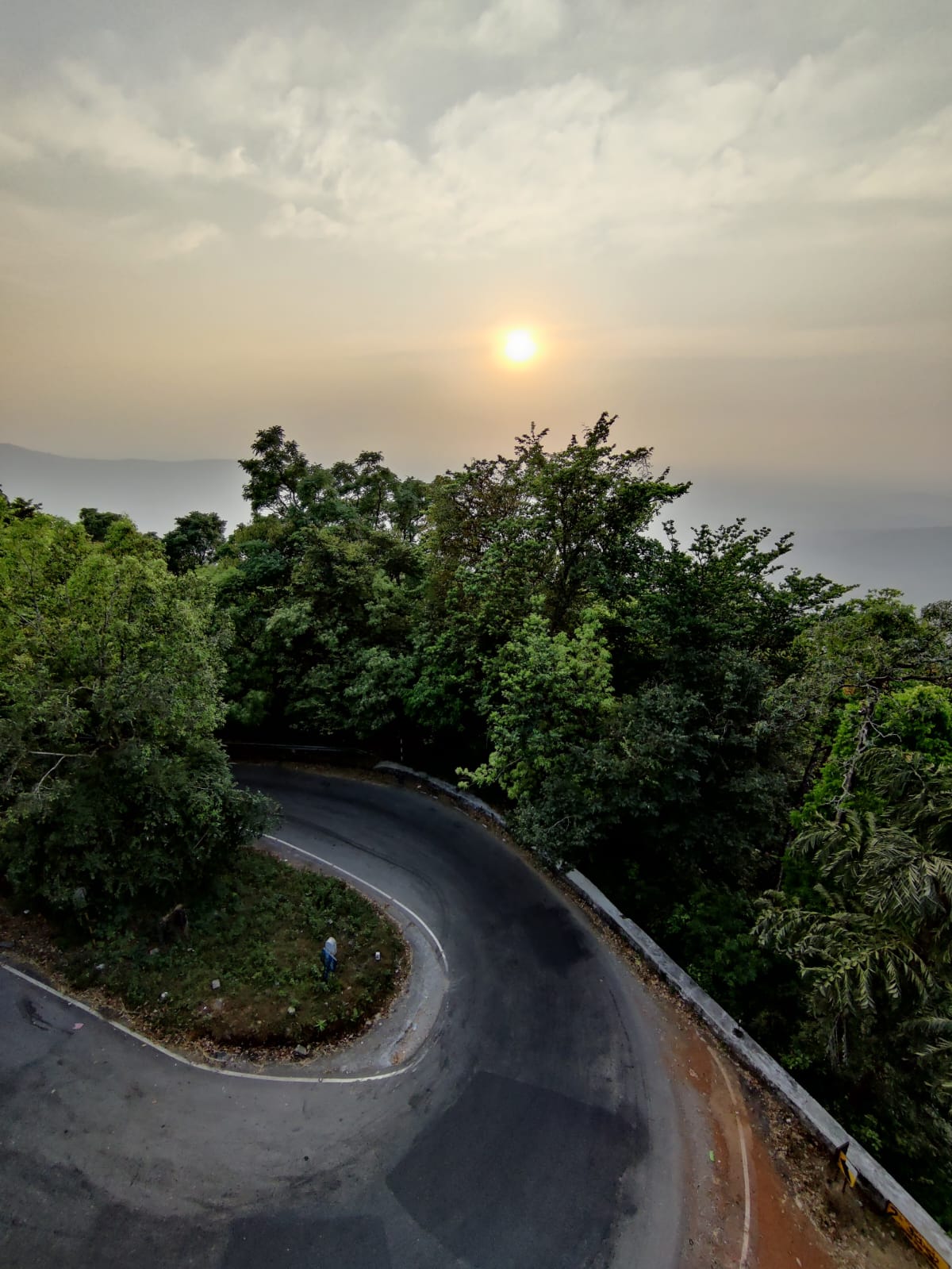 Journey to beautiful Agumbe Ghat and discover a magical slice of tranquillity. The agumbe ghat is located in Shivmogga district, Karnataka and this tranquil corner of nature is blessed with panoramic views of rolling hills, lush rainforest valleys, agumbe forest, and spectacular waterfalls. Get away from city life and embrace the beauty and peacefulness found within Agumbe Ghat. It is situated in the Western Ghats mountain range, which is a UNESCO World Heritage site. The region is known for its biodiversity and is home to many endangered species of flora and fauna. Agumbe is also known for its beautiful landscapes and waterfalls, and it is a popular tourist destination in India.
Directions to Agumbe Ghat:
Agumbe Ghat is situated near Thirthahalli in Karnataka, approximately 90 km away from Shivamogga. It is a popular tourist destination in India. The best way to reach the Agumbe is to take a bus or cab from Bangalore to Shivamogga, then continue on to Udupi where you can catch another bus or cab direct to Agumbe. If you have own vehicle, then you can directly come from Bangalore through Hassan – Thirthalli to Agumbe ghat.  The Agumbe ghat road is also very good. The journey from Bangalore takes around six to seven hours by road. Agumbe Ghat is near to Hebri, Udupi district. You can also visit Agumbe through Udupi. The journey requires just 1 hour 20 minutes. The Agumbe Ghat is one of the Deadliest ghat in Karnataka. Because it has Highest hairpin bends in Karnataka. If you are searching which ghat has highest hairpin bends in Karnataka, then it is Agumbe ghat. It has 16 Hairpin bends that is more than Charmadi Ghat & Shiradi Ghat which is 12 each.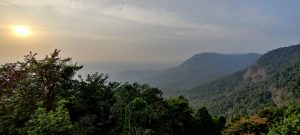 Activities and Attractions at Agumbe Ghat:
Once you arrive at Agumbe Ghat there is plenty to explore and enjoy. Agumbe Sunset view point is very famous. Nature lovers can take a hike through the lush rainforest, enjoying breathtaking views of rolling hills, lush valleys, and majestic waterfalls. Agumbe Ghat weather will attract everyone because of its chill weather. Those seeking culture can visit local markets and temples to gain an insight into the area's rich history and people. Adventure seekers can get their blood pumping with activities such as trekking, bird watching, white water rafting, safaris and more! There's something for everybody at Agumbe Ghat!
Resorts & Hotel Options at Agumbe Ghat:
Agumbe Ghat is home to a wide range of places to stay that offer an unforgettable experience. There are good places to stay in agumbe. From luxurious resorts and heritage bungalows to traditional homestays and hotels – you will get the best accommodation in this beautiful location. The food also good here. There are many best hotels in Agumbe. You will get varieties of both Veg and Non veg foods here. Guests can also opt for camping and hiking with support from experienced agencies who offer expert guidance and organizational skills through the mountainous terrain. Whether you're looking for something exciting or something more relaxing, Agumbe has an option to suit your needs! If you want to taste best non veg food or Fish items, you can visit Taj hotel in Agumbe. This hotel may be small but this is 80 years old hotel and the best place to eat non veg food. Watch the below video to know more…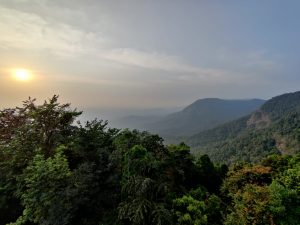 Agumbe Ghat is a beautiful place. There are many good places to visit near agumbe. You can visit Hebri, Someshwara, and Sita Nadi etc. Seethanadi Nature Camp is one of the best place to visit near agumbe. But there are some precautions you should take before visiting. Firstly, be aware of the local wildlife. While it's unlikely to encounter dangerous animals while exploring, it's important that visitors remain vigilant and respect the local environment. Then, plan for multiple days if possible – due to its remote location it may take longer than expected to return from your exploration!
If you want to enjoy in greenery place in weekends or Holidays, Agumbe is the best place. This place has everything. From Waterfalls, trekking, rivers and sunset viewpoints etc everything are best here in Agumbe. Agumbe is famous for its sunset viewpoint. Don't miss this unique place. You will also get unique types of Shops here. The old type of products, Handmade products etc. So plan for a trip to Agumbe in your next plans.
To know more about places, foods and more, Visit our page Masala Chai Media.