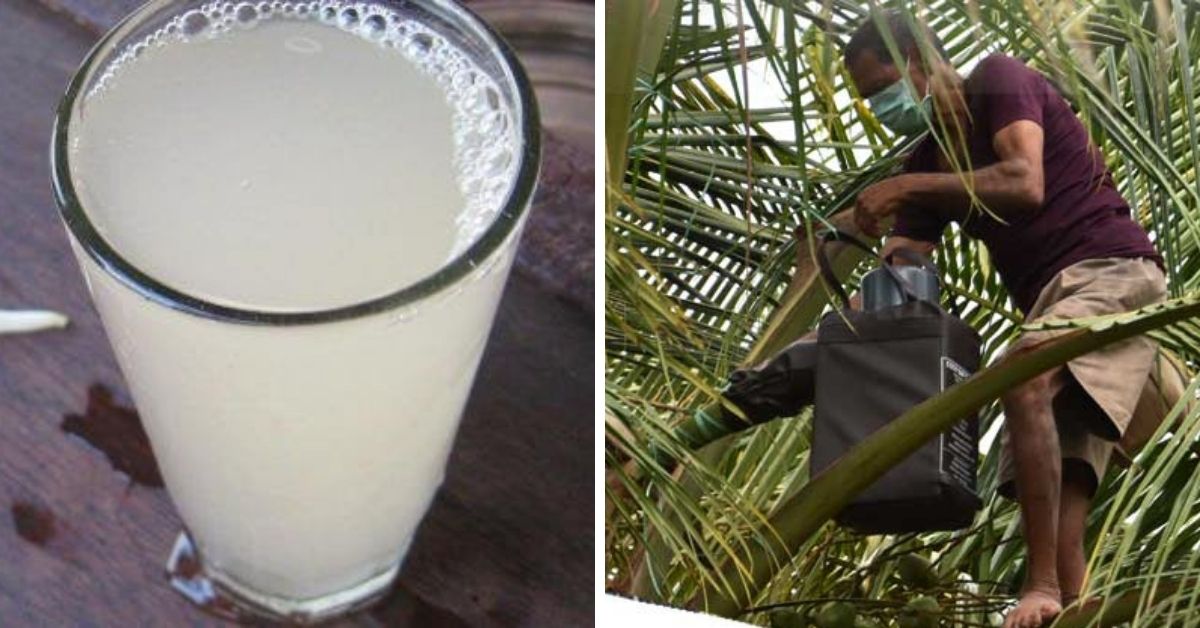 Neera, which is also referred to as palm nectar, is a fluid obtained from the coconut tree and used as a drink. This extraction process is generally performed before sunrise. It is sweet, transparent in colour and healthy, however, if it is taken immediately after extracting from the plant it will be non-alcoholic. But do we have this Neera in Bangalore? Before knowing this, first, you have to learn more about the drink.
What is Neera?
Coconut has given us a lot of food, beverages, oil, timber, sugar and other helpful products. And, lately, a highly nutritious health drink called Neera has added itself to the benefits list provided by coconut trees. But unlike palm wine, neera is a non-alcoholic and nutritious health drink with amazing health benefits.
Is drinking Neera good for your health?
Neera is a sweet, transparent, and highly nutritious drink collected by slicing the spathes of coconut trees. The withe juice contains a rich natural source of minerals, vitamins and amino acids. Also, it's rich in Vitamin B complex, Vitamin A and Vitamin C.
Calculating the nutrients- One glass of Neera is equal to 6 glasses of tender coconut water
And you need not bother if you have diabetes, Neera is safe and perhaps the best health drink. This is because of its moderate glycemic index. The amazingly low GI of neera and its various by-products indirectly block many lifestyle diseases like obesity, cardiovascular diseases, and even cancers of the breast, colon, pancreas, and prostate. Researchers have also taken this for use in medical conditions like asthma, tuberculosis and urinary tract infections.
Research has also recognised and proved that Indian food and Ayurveda practices on Neera are truly useful.
Is Neera alcoholic?
Well, the answer is simple. The extraction of Neera is commonly done before sunrise. This is because of its high sensitivity to fermentation under warm temperatures within a few hours of removal.
Collected neera is further filtered for removing irrelevant particles. Consequently, it is chilled and stored in refrigerated conditions. This process is necessary because otherwise, it turns into toddy with 4% alcohol content by natural fermentation. And the taste too becomes sharp if fermented naturally.
To get the full nutritional content from Neera several technologies have been developed to process and preserve the crystal water. At a normal room temperature, Neera can be kept for about 2 months and about 4 to 6 months in refrigerated conditions.
Various products can be made from neera like jaggery, concentrate syrup, sweeteners and many more.
Where to drink Neera in Bangalore?
If you head to Lal Bagh, you will find a small outlet named NeerRaw selling this 0% Alcohol drink. A guy in the stall will be selling this fresh Neera for just Rs 50.
Where else to find NeeRaw outlet?
Basavanagudi
Basaveshwaranagar
Malleshwaram
R.R.nagar
Jayadeva Hospital
Sanjay Gandhi Hospital
Difference between neera and toddy
Extracted from the bunches on coconut trees, neera is sweet and a tested health drink, while toddy, also extracted from the same source, has an alcohol content of five to eight. If explained in simple terms, the difference between neera and toddy is that between milk and curd.
While collecting the fluid from the coconut tree, a separate pot is used for toddy. While a clean pot is used for collecting neera, which has a life span of a few hours and has to be processed before that.per cent.
So what do you think? When are you trying this drink? And if you have known anything else about Neera or Toddy please help us know in the comment section.