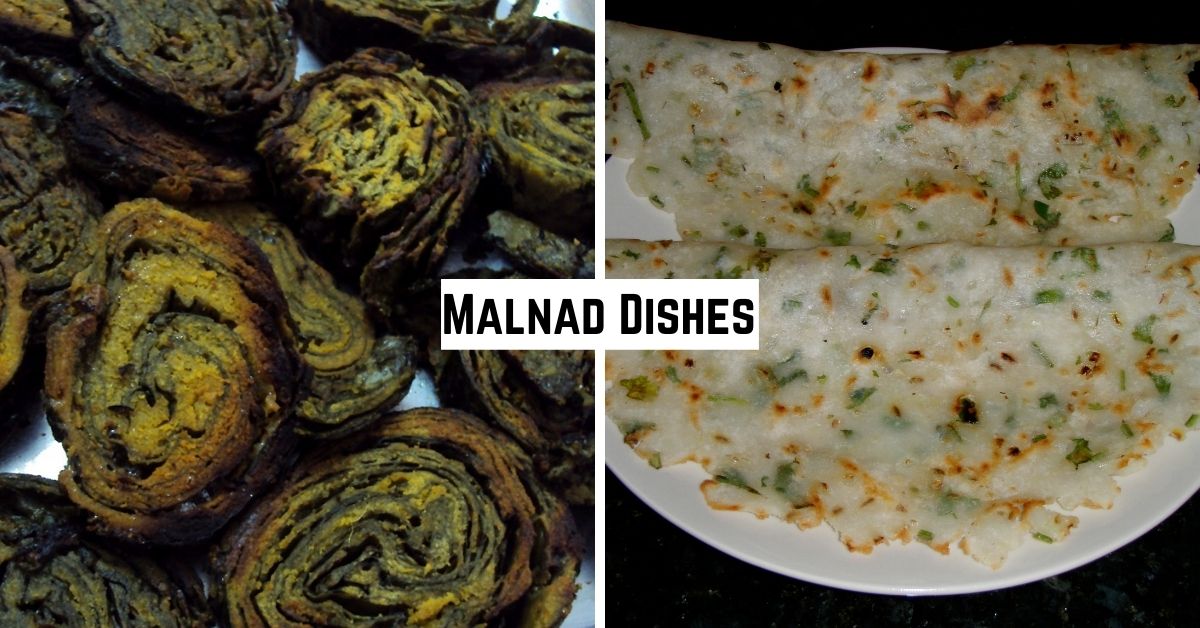 If we are talking about Malnad, the land of rains, the first thing that comes to mind is the beautiful Chikmagalur. Everything is green here- the areca nut farmlands, gently rolling hills, and green forests- this place is the source for some of the most interesting ingredients. But, when it comes to food, this place is a hidden gem. In today's read, we will share some of the best delicacies of Malnad, specifically Chikkamagalur.
#1 Pathrode
Heavy rain is pouring from the sky, and the chilling cold is making you shiver. Imagine you are served with a hot Pathrode alongside cocoanut chutney. Yummy! This delicious snack is also eaten as breakfast in all parts of Malnad. Firstly, the colocasia leaves are filled with chickpea flour or rice flour and spices, and tamarind. Then, the leaves are rolled and sliced into sections. The rolls are placed upon each other and steam cooked and then shallow-fried until golden brown. Finally, your delicious cuisine is ready. It can be served with butter or cut into pieces and fried in coconut oil.
#2 Enne Rotti
It is a typical Malnad and coastal Karnataka dish, deep-fried snack, or breakfast with greens and spice. It is eaten as a snack or breakfast alongside coconut chutney. The recipe is simple as a cakewalk. First, one has to grind coconut with red chilies, asafetida, jeera into a thick paste. Later the paste is added with the rice flour. It is then made into a dough of chapati, and it's pressed like the size of normal poori. Finally, it is deep-fried in oil and later served hot with butter or any coconut chutney.
#3 Halasina Hannina Kadubu
Jackfruit is considered the King of Malnad delicacies. One can cook anything and everything out of the seasonal fruit. An interesting blend of pureed jackfruit and rice Rava makes this dish authentic. The combination is made into an Idli batter and later steamed as normal idli. It is then served along with butter and coconut chutney. This Jackfruit Idli is usually prepared on festive occasions.
#4 Appe Midi Uppinakayi
One can never overlook the importance of Appe Midi Uppinakayi served along with the regular Malnad meals. These pickles are usually made in bulk and stored for a couple of years so that the taste becomes more exotic. It is the most beloved pickling recipe known to the local people of Western Ghats.
#5 Halasina Hannina Mulka
Yet another recipe associated with jackfruit. Halasina mulka is a delightful dish prepared using jackfruit, rice, coconut, salt, and jaggery. The dumplings are then deep-fired and served with clarified butter.
#6 Filter Coffee
Talking on Chikmagalur, and we don't mention filter coffee? This is impossible. A popular coffee beverage prepared with properly brewed coffee powder. Known for its strong flavor, it is generally served in the morning with or without breakfast to refresh your mood.
#7 Halasina kayi Hapla
We can't get over jack fruits, can we? Yet another delicious Malnadu dish which is made using old-fashioned tasks like the jackfruit is steam cooked then mashed. Later the mixture is then shaped and pressed in the form of chapati and then dried under the sunlight. Imagine yourself having this papad alongside a cup of coffee. It is simply breathtaking.
#8 Koli Saaru
This dish could look similar to the normal Chicken stew. However, the local spices like poppy seeds, Mint leaves, Curry leaves, garlic, and coconut paste make the dish taste spicier. This dish is the best to be had along with Akki dose and brown rice.
#9 Kayi Holige
The delicious lip-smacking dish is a coconut stuffed flatbread which is also famous in Andhra Pradesh and Tamil Nadu. It is a sweet stuffed pancake where freshly grated coconut is cooked in jaggery syrup and stuffed in maid dough, then rolled into a paratha. Later it is roasted on the pan. And finally, it is on your plate.
#10 Appe kayi saaru
Appe kayi saaru or mango rasam is a spicy and tangy rasam version served along with the lunch. It is basically enjoyed as a soup. It is considered the best appetizer that helps digestion.
#11 Akki Roti 
Another Malnad dishes which is popular in the Chikmagalur region. It is prepared similarly to that of the dosa recipe, but the texture and taste set them apart. Rice flour, green chili, onion, and a lot of curry leaves are used in its making. Sometimes the curry leaves are also replaced by coriander. This dish is served along with coconut chutney and butter. 
If you find this article helpful, please share it with your friends and loved ones. If you have any suggestions, please let us know in the comment section.