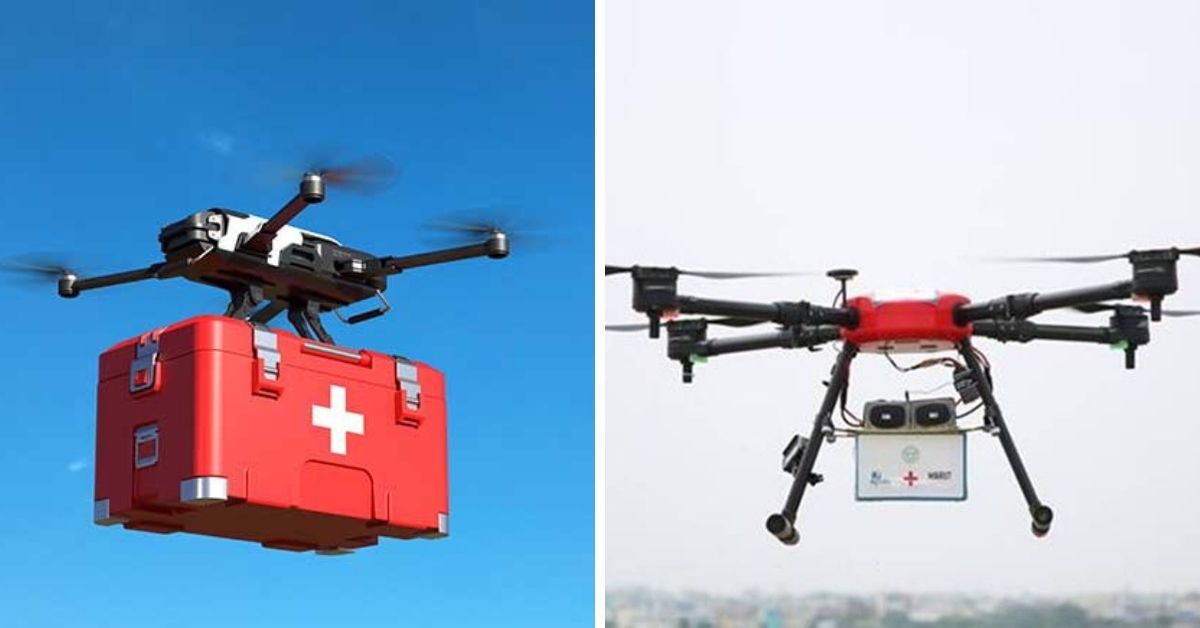 India's first official medical drone delivery trial is scheduled to begin this week in Gauribidanur, which is 80km from Bangalore.
Drones with medicines
Looking forward to bring advanced technology to the medical department, Karnataka is all set to utilize and deliver medicines to patients via drones. The government on June 18, has chosen Health Minister K Sudhakar's home district's Gauribidanur taluk for trials.
Bangalore's Throttle Aerospace Systems (TAS) had received Directorate General of Civil Aviation (DGCA) approval for object delivery experiments as early as March 2020. However, the pandemic had led to delays.
According to reports, a patient or his family have to raise the request on software acquired by TAS. After reviewing the request, the medicines will be packed into the drones by the hospital. It is said that 4G technology is adopted in operating the drone.
Types of drones
It is believed that the drones named MedCopter come in two variants for medical purposes. A 1kg weight MedCopter, which can fly up to 15kms to deliver medicines whereas a 2kg weight drone will cover 12kms at 40km speed. These drones can fly and manage to avoid trees, buildings, and towers. It can also resist strong winds and reach the wanted location.
"The more modest variant of MedCOPTER can take 1kg for up to 15km, while the other can carry 2kg for up to 12km. We will be examining both for range and safety through the 30-45 days, during which we have to fly for at least 100 hours as per DGCA. We are trying to fly for about 125 hours. The records will be analyzed and submitted to the authorities at the end of the test," said an expert.