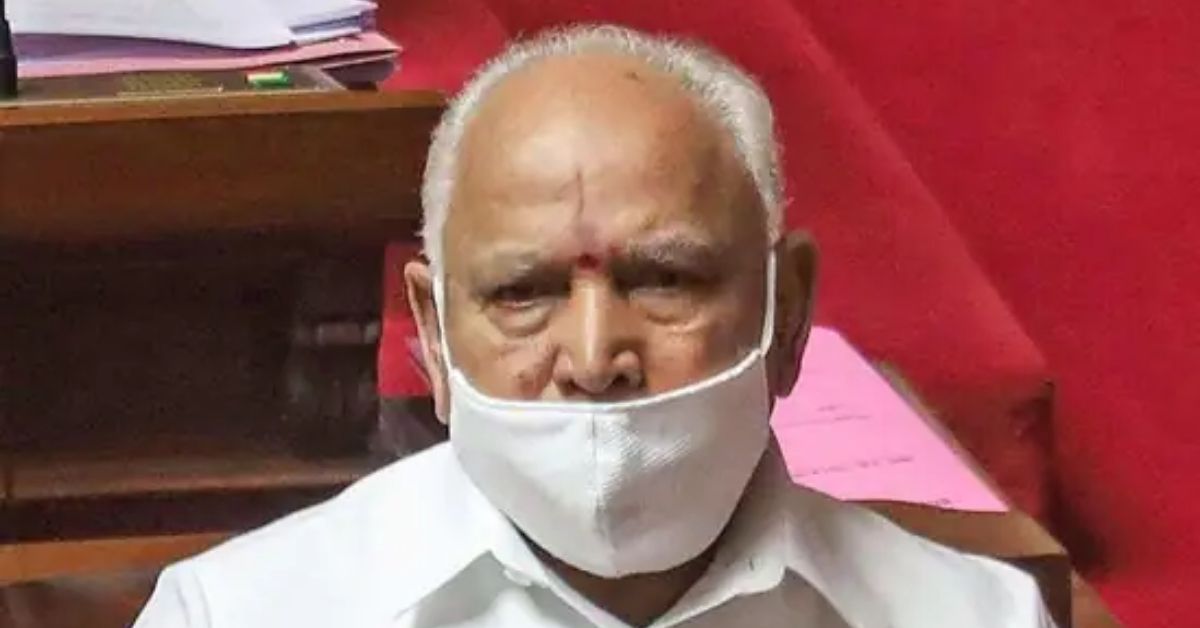 According to the latest report, Karnataka Chief Minister BS Yediyurappa has tested positive for the novel coronavirus for the second time.
CM test positive for Covid-19
There was a statement announced from the Chief Minister's office earlier this day saying Karnataka CM BS Yediyurappa has tested positive and he will be shifted to Manipal hospital from Ramaiah Memorial hospital where he was admitted earlier.
"After the Hon'ble CM had a fever, he was taken for a checkup to Ramaiah Hospital. His COVID-19 test result returned positive and he is being shifted to Manipal Hospital," the statement from the CMO said. Previously, he had tested positive in August and recovered.
Complaining of fever
Lately, Yediyurappa has been campaigning for byelections and was on the campaign till Thursday. Since then he has reportedly been complaining of fever and weakness for the last three days.
It is reported that members of Yediyurappa's family, government colleagues, members of his staff as well as officials who have been in contact with him have been informed to self-isolate and test themselves immediately.
Till yesterday, April 15, 11,09,650 COVID-19 positive cases have been recorded in the state, which includes 13,112 deaths and 9,99,958 discharges, the Health Department said in its bulletin. It stated, out of 96,561 active cases, 96,006 patients are in isolation at selected hospitals and are stable, while 555 are in ICU.
Also Read: No Lockdown In Karnataka Confirms CM BS Yediyurappa