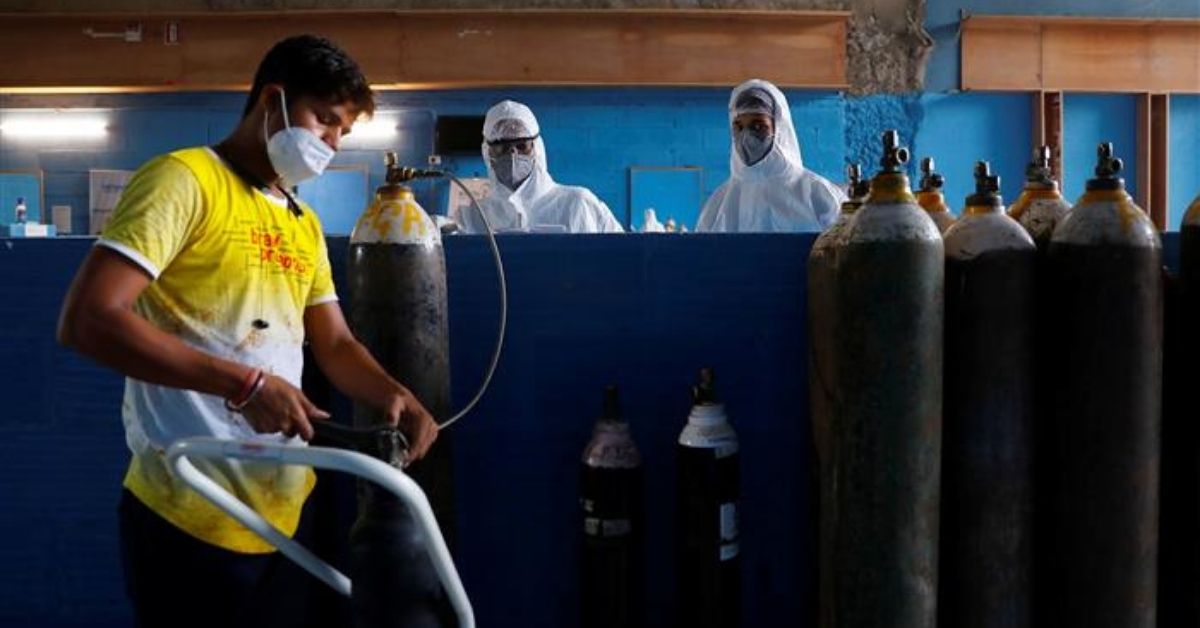 With rising cases in Bangalore from 79,616 on Friday to 97,897 on Sunday, the requirement for oxygen in hospitals has skyrocketed significantly. Numerous hospitals in the city have run out of stock of oxygen as the supply chain was hit rigorously.
Hospitals run out of oxygen tanks
This weekend the state confirmed 36,556 more Covid cases and out of these, 24,197 cases were reported from Bangalore alone.
Speaking on the same, Dr. Prasanna H M, president of Private Hospitals and Nursing Home Associations (PHANA), told a news agency that he had requested the government officials and the drugs controller on Saturday with a list of hospitals that reached a shortage of oxygen.
"The list included 56 hospitals, with most of them from Bangalore and some from other districts like Kalaburagi and Ballari. While the government says oxygen production is optimal, they should ensure that it reaches the refillers (vendors) who distribute the same to the medical sector as well, especially in the current situation," he told.
In the state of emergency, Dr. Prasanna talked about being dependent on the black market to ensure a sufficient supply of oxygen is available for patients at Hospital overnight on Saturday.
"Our regular oxygen supplier said he ran out of stock and could provide only one cylinder in place of four yesterday. Even though the State Drugs Controller and his team worked all night with us to get supply back on track, we had no choice but to pay thrice the normal amount to get oxygen from other vendors," he said.
Patients moved to other hospitals
Some other resources revealed that five patients had to be moved to other private hospitals due to a shortage of oxygen supply. "We had no choice but to lead people for admission to other hospitals thereafter. While this is not an isolated incident, it is high time oxygen supply and even availability of critical injection is streamlined as soon as possible," the sources said.
Very recently the state government began a committed war room in Bangalore to guarantee oxygen for medical purposes is supplied to those in need immediately.
"The war room will help in monitoring the need and use of oxygen in hospitals, including at private facilities, across the state, keeping us aware of how to prioritize supply," a senior official said.
Source: The Indian Express