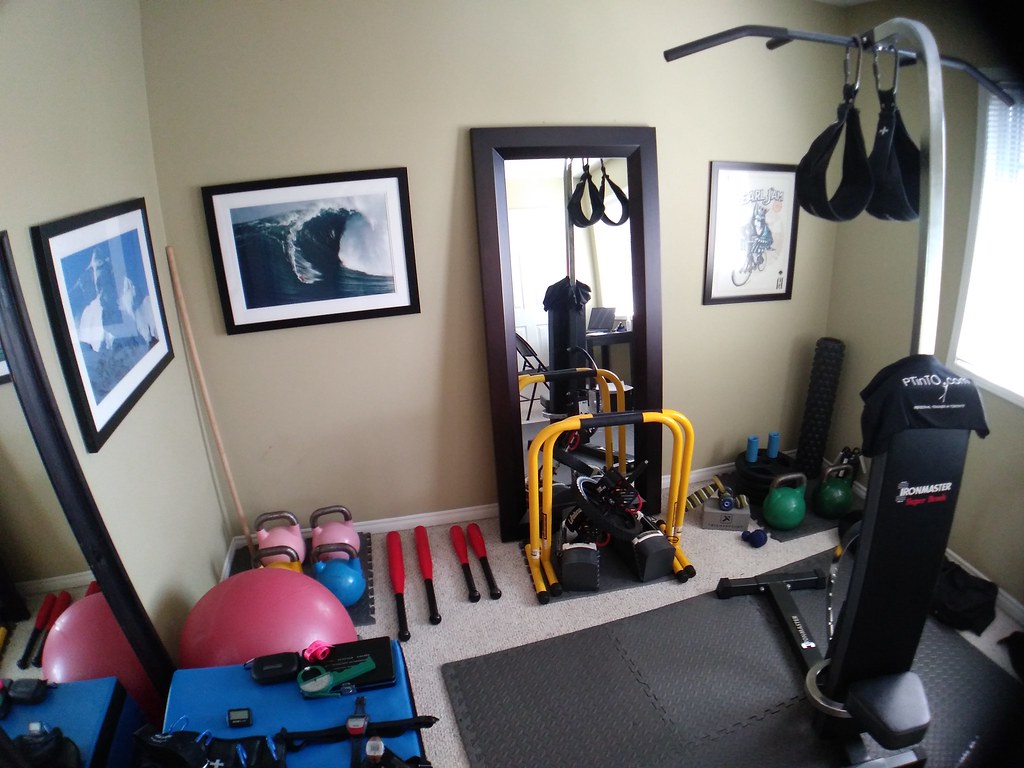 Top 5 must gym equipment for a home gym
Health and fitness are very important to each and every one.  Sometimes we use phrases like 'Health is wealth' and fitness is the key'. Good health and fitness is not something which one can achieve entirely on our own. It depends on their physical environment and the quality of food intake. Routine exercise helps to improve muscle power. Exercise helps in good oxygen supply and blood flow throughout the body. Our bones get strong and joints have the pain free movements. Exercise burns our fat and controls the cholesterol level in our body. Gym equipment for a home gym must be chosen accurately.
No matter what is your fitness goal, working out at home is a great way to get fit without the expense of a gym membership. It's easier and cheaper than ever to build endurance and strength from the comfort of your own home. You need to set up a home gym that matches your goals. One of the biggest advantages of having a home is that you can exercise whenever you want and not just when the gym is open. However, working out alone maybe felt lonely at times, but for some working out alone is preferable because they are not comfortable with their own bodies, select the right gym equipment for a home gym.
Another perk of having a home gym is that you don't have to share your equipment with other people. You also have the freedom to blast your music as loud as you want. You can spend as much time as you want on the equipment of your choosing and you won't pick up any germs. Furthermore, you can avoid the squeamish experience of touching stranger's sweat or getting a whiff of their body. Today we would tell you some of the Top 5 must gym equipment for a home gym.
Here is the Top 5 must gym equipment for a home gym.
1. Treadmill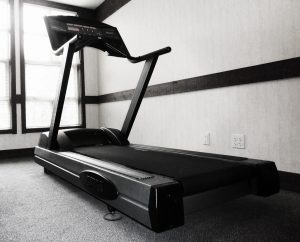 Doing cardio is very necessary. It gives you more opportunity to burn more calories over the course of a training session by elevating your heart rate initially. This increases your internal temperature and elevates the metabolic demands placed on your body. An immensely popular type of fitness equipment, treadmills enable to exercise in the convenience and comfort of your own home. This is one of the main must gym equipment for a home gym. Running outside is very useful than running on the treadmill, but it comes with several disadvantages. Treadmills can be used for running, walking, or jogging. Running on a treadmill is particularly beneficial for people with overweight.
2. Exercise bike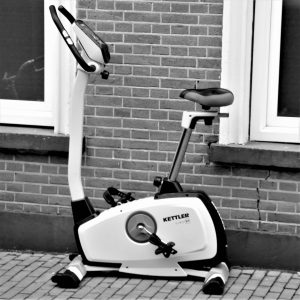 These bikes are a very efficient and effective way to burn calories and body fat while strengthening your heart, lungs, and muscles. It gives less stress on joints and provides an excellent aerobic workout. Cycling can improve both physical and mental health and can reduce the chances of experiencing many health problems. It is also an excellent way to get your heart pumping.  Riding this bike can help in building strength in your legs and lower body, especially if you use a higher resistance.
Research has shown that if you cycle, the chance of bowel cancer is reduced. This is also one of the gym equipment for a home gym. Mental health conditions can also be reduced with regular cycling at home.
3. Dumbbells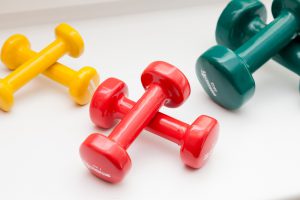 For those who have goals related to strength training, there are countless options for increasing lean muscle or adding strength? This gym equipment for a home gym should be brought. Dumbbells are often used for joint-isolation exercises such as biceps curls, chest flies, or shoulder raises. You can definitely do some basics lift with lower weights if you're a beginner. Dumbbells can be used for a variety of exercises. Dumbbells can benefit both the contractile element and the elastic component of muscle tissue.
4. Swiss exercise ball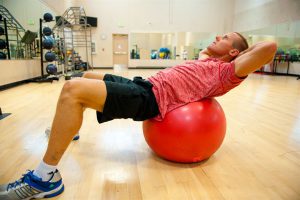 This is the best ball to play with and reduce your back pain. Fitball is a specially designed ball used primarily for fitness and athletic training, but also in physical therapy, gymnastics, pilates, rehabilitation, and more. The air pressure in the ball can be adjusted via a valve stem, allowing users to fill or deflate the ball. It strengthens body core and back muscles. From merely sitting on the exercise ball to doing structured aerobic exercise routines, the basic support needed by the back and stomach muscles is the same.
The exercise ball can also be used as a replacement for a chair at work or home. The movement of the exercise ball requires muscular response to keep one's center of gravity and maintain balance on the ball. These balls are also useful to pregnant women, exercise balls can be an aid in exercising while supporting extra weight. Even we consider this is the best gym equipment for a home gym. Kids love to play with fitballs!
5. Skipping rope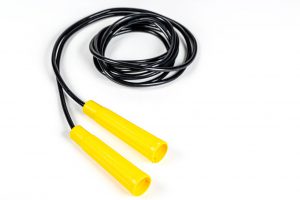 This is one of the best and traditional ways to lose weight and increase your strength. Compared to jogging for 30minutes, skipping rope actually burns more calories. Ten minutes of skipping rope can roughly be considered the equivalent of running an eight-minute mile. A skipping rope can easily be carried anywhere with you. In order to increase your heart and lung health, you must do it regularly. Fitness experts often suggest including skipping in one's daily fitness regime, and of course, teaming it up with other exercises.
Skipping is one of the best and most effortless approaches to shed that additional fat in your body. It is also very beneficial in increasing your breathing efficiency and heart rate. This is also must gym equipment for a home gym.
So, these are a few Top 5 must gym equipment for a home gym. Equipment like these will help you to reach your goals very soon. If you like the information, please drop your reviews.
Also, do read this article: Pradhan Mantri Jan Aushadhi Pariyojana Scheme (PM