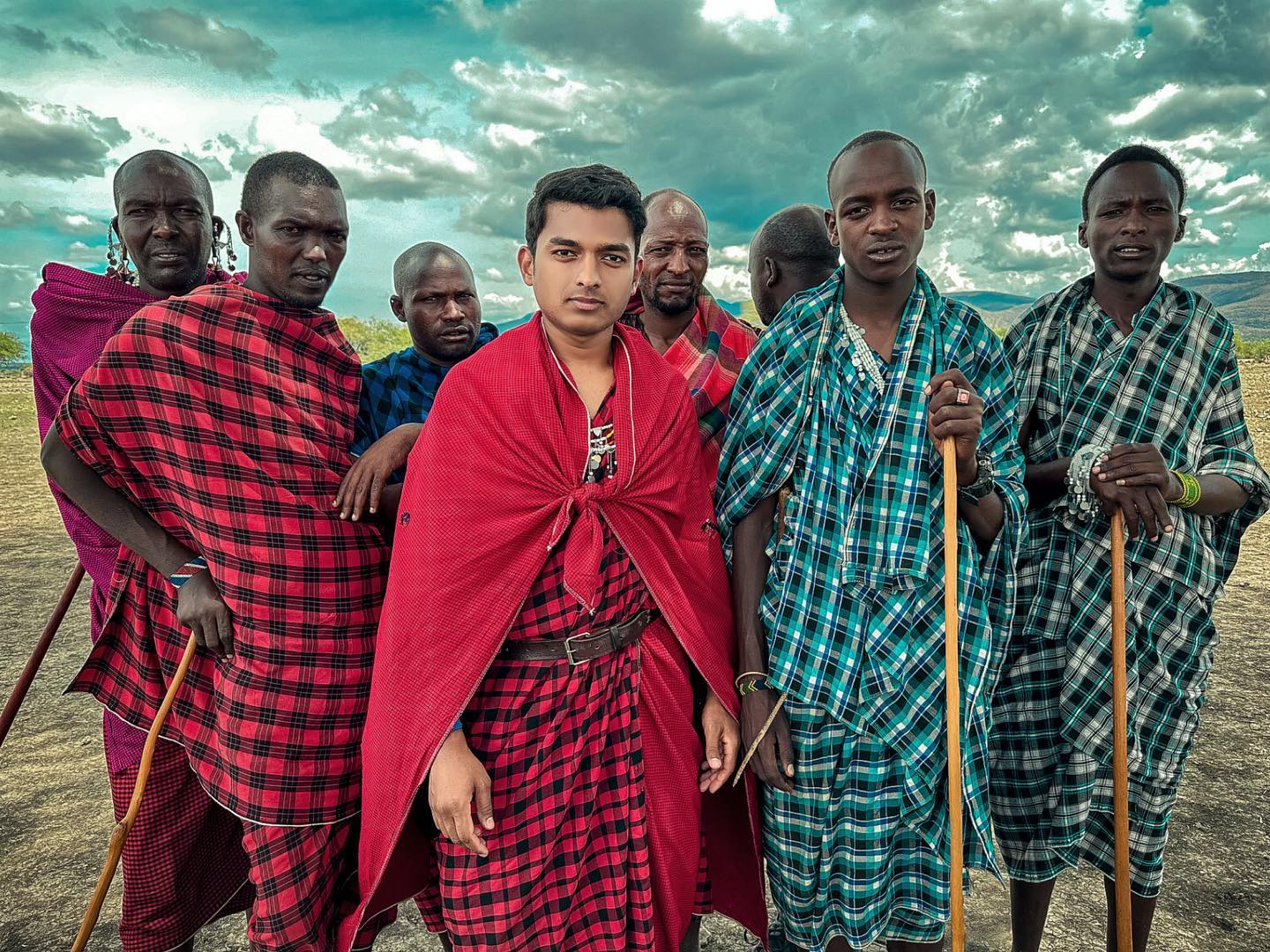 Dr Bro… This name is very famous nowadays. Whenever you open Facebook or YouTube, His Vlogs are trending one. All age group peoples are love to watch his vlogs. In this small age he has already famous in Karnataka with his beautiful vlogs. So who is this Dr Bro? Where's he from? What'll he do?  Let's read…
Dr Bro real name is Gagan Srinivas. He's from Bangalore Urban. His age is just 22. His family consists of 4. Father – Srinivas, Mother – Padmavathi, Gagan & his brother. In the early days he was not that much interested in studies. So he started to work as a driver and also did worship in Temples. In the year 2016 he created a YouTube channel and started to post comedy videos & actors interviews in it.
In the year 2018 he created new YouTube channel in the name of Dr Bro. So in the starting days he started to do vlogs in Karnataka only. Then slowly he started to do vlogs in all over India.  So in the starting he visited Kerala, Assam, Rajasthan, and Himachal Pradesh etc. He is very famous because of his talking style in Kannada. He always starts his vlog with a dialogue Namaskara Devru(ನಮಸ್ಕಾರ  ದೇವ್ರು)…

Image credit: Facebook
In the recent days he also started to visit foreign countries to do the vlogs. He already visited many foreign countries like Dubai, Thailand, Russia, Afghanistan, Pakistan, and Africa etc. Everyone are afraid to visit Afghanistan now because of Taliban. But he not only visited Afghanistan, he made Vlogs in front of Taliban's. It is not possible to go to Russia, Pakistan and Uzbekistan in such a situation. He has shown that he can do a foreign tour even if he does not know English. He recently visited to Africa and he made vlogs with the tribal people.
This is one of the main question of everyone who watches his vlogs. Many people assumes he will earn in lakhs per month. As per his subscribers & views he earns around minimum of 2 lakh per month. But there is no official statement about his salary. The earnings may be varies every month because of Subscribers and views of the vlogs.
Gagan Srinivas Subscribers:
He have 1.13+ million subscribers on YouTube. In Facebook he have 1 Million + subscribers and in Instagram 341+ K subscribers. In YouTube his vlogs will get 1M+ views.
Some of the most searched questions about Dr Bro in Google:
What is Dr Bro real name?
His real name is Gagan Srinivas.
He is just 22 years old.
What is the name of Dr Bro YouTube channel?
His (Gagan Srinivas) YouTube channel name is – Dr Bro
What is Dr Bro income in a month?
As per source, He earns minimum of 2 Lakh per month. But there is no official statement about Income.
What is the name of Dr Bro Facebook account?
His Facebook account is Dr Bro Kannada.
Is Dr Bro have Instagram account?
Yes. His Instagram name is Dr Bro | Gagan Srinivas.
We wish he will get more subscribers and will be more famous all around the world.
Also Read about:  Agumbe Ghat – Hidden Gem of India