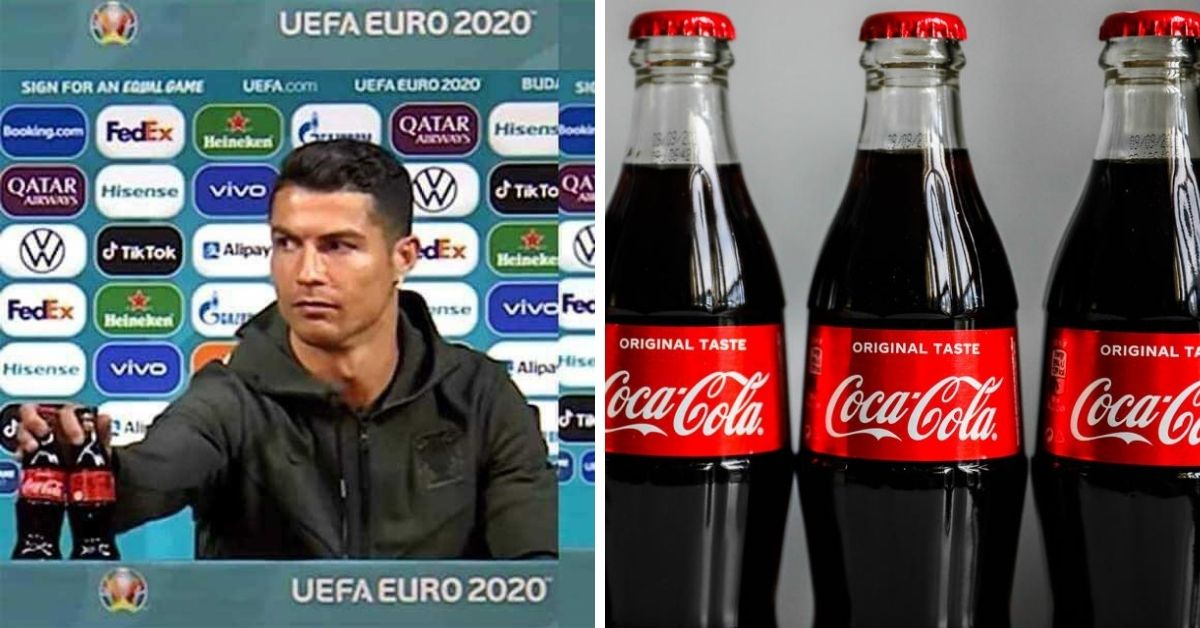 The Portuguese star Cristiano Ronaldo removed two bottles of Coca-Cola kept in front of him at a Euro 2020 press conference, encouraging people to drink water instead. This move has caused the soft drink company to lose $ 4 billion.
CR7 hates soft drink
The 36-year-old hid the cola bottles deliberately as he sat down to address the media ahead of their Group F opener against Hungary. He further advised the people to instead 'drink water.'
He held a bottle of water before shouting in Portuguese: 'Agua!' (Water)
This gesture wiped off few billions of #CocaCola pic.twitter.com/rCyV2B69SD

— @jeaяm80 (@jearm80) June 16, 2021
Market value takes a fall
Following this incident Coca-Cola bottles from a Euro 2020 news conference on Monday, the company's market value was trimmed.
The impact was so real that Coca-Cola's stock prices dropped 1.6% as they went from being worth USD 242 billion to USD 238 billion, which is a loss of USD 4 billion, according to a report.