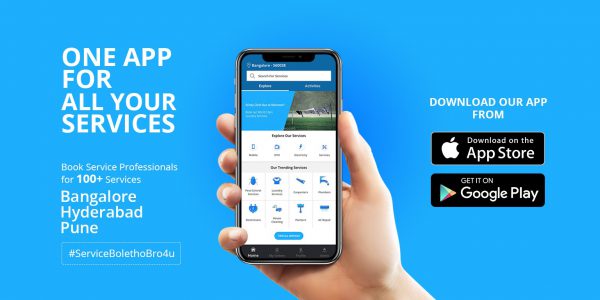 Bro4u is an Online Market place for Home and Professional Services. It is currently operating in cities like Bangalore, Hyderabad and Pune. If you are looking for Bro4u Contact Number this article definitely helps you.
Bro4u offers services like Pest Control, Home Cleaning, Bike Service, Carpentry works, Plumbing Service, etc. Due to the high volume in requests, Recently the Company has disabled all its Phone lines related to customer Support.
How to Contact Bro4u
The Best Way to contact bro4u is through the Bro4u app, where you get the option to raise a ticket related to your service request, Unfortunately, you cannot reach them through Calls. You can also reach them by dropping a message on Facebook or writing an email.
 Bro4u Contact Number was 08030323232 a few weeks ago and it appears to be invalid as of now.
So if you are looking for Bro4u Contact Number do not waste time by finding their numbers, Download the Bro4u app and raise a ticket. Hopefully you will get a response from them soon.
Do share your Service Experience, if you have availed service from Bro4u.
If you are planning to buy Organic Groceries in Electronic City Check out this Article