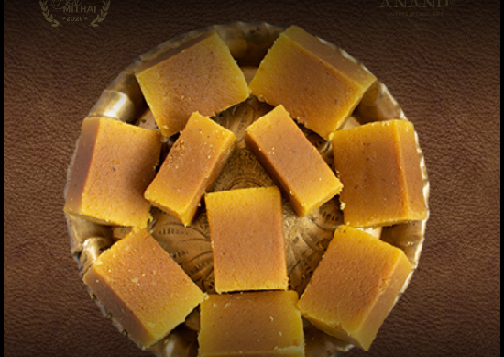 Mysore Pak in Bangalore:  The sight of this light brown colored sweet sends mouths watering. People can never seem to have enough of this delicacy. It is also one of the oldest sweets in the country. Can you guess the sweet being referred to here? Well, it is none other than Mysore Pak.  In this article, we have suggested some of the best places to buy Mysore Pak in Bangalore.  
Mysore Pak is undoubtedly one of the most loved delicacies in the country, especially in South India. The sweet made from roasted gram flour and ghee has been an all-time favorite for sweet lovers. The melt-in-your-mouth texture of the sweet has gained many fans, making it one of the most iconic sweets in the country. 
The dessert is named so owing to its cultural history. As the name suggests Mysore Pak was first prepared in Mysore, at the grand Mysore Palace during the reign of Maharaja Krishna Raja Wodeyar IV (1884-1940). It quickly gained popularity owing to its royal fandom. The word "Pak" was used to mention sweets and resulted in the name Mysore Pak.
If you are always on the lookout for your favorite Mysore Pak in Bangalore, look no further as here is a comprehensive list on the Best Locations for Mysore Pak in Bangalore:
 Places to Buy Best Mysore Pak In Bangalore:
Sri venkateshwara sweetmeat stall

Sri Venkateshwara sweet stall

Sri Krishna sweets

Kanti sweets

Gundappa sweets

 Anand sweets
Sri Venkateshwara sweetmeat stall
Address 1: #181 Balepete Main Rd, near to upparpet police station, Balepete, Chickpet, Bengaluru, Karnataka 56005346,
Address 2: 4th Cross Rd, Malleswaram, Bengaluru, Karnataka 560003
Sri Venkateshwara sweetmeat stall is one of the oldest and best sweet stall in Bangalore. This shop is basically famous for Mysore pak which is served on Banana leaf. You can get variety of sweet and mixtures here. The store operating for over 100 years  and customers have themselves quoted this shop as King of Mysore pak. it has 2 branches, one is in Chickpet and other one in Malleswaram.
Sri Venkateshwara Sweet  Stall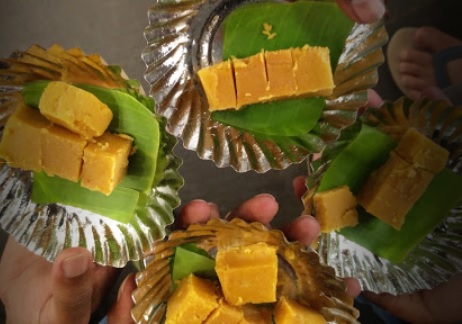 Address: 4th Main Road, Sampige Road, Malleshwaram, Bengaluru
Arguably the most loved food hub of Bangalore, Sri Venkateshwara Sweet Meat Stall serves one of the best Mysore Pak in the city, which melts in the mouth like a mousse. The store, operating for over 60 years, is highly reputed for the quality of confectionaries it produces. Other tasty delicacies served here include Rasgulla and Khara Boondi. The store is open from 9 AM to 10 PM.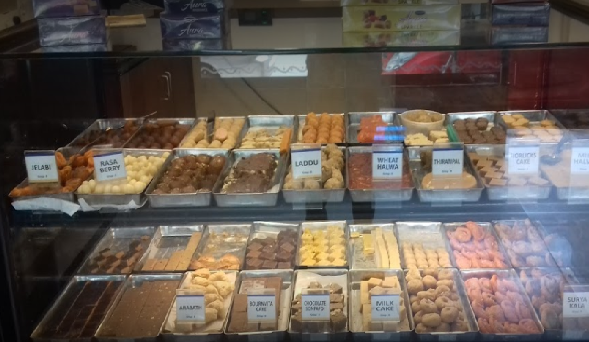 Address: 13th Cross, 2nd Stage, Off Double Road, Indiranagar, Bengaluru
One of the most reputed sweet chains and Best Mysore Pak in Bangalore, Sri Krishna Sweets is also known for its Mysore Pak, which is usually offered in 100-gram packaging. Located in Indira Nagar, the shop is open throughout the day starting from 9:30 AM in the morning till 9:30 PM in the night. Make sure you check it out if you live nearby.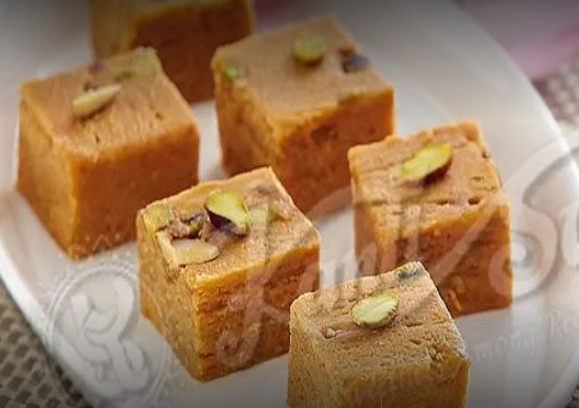 Address: 375/B, 2nd Phase, BSK 3rd Stage, 80 Feet Rd, Srinivasa Nagar, Bengaluru
One of the oldest sweet shops in the city and Best Mysore Pak in Bangalore, Kanti sweets is well known for the quality of the products it serves. The sweet outlet has a proud reputation for serving since 1957. Situated in Srinivasa Nagar, you must visit this place that has been functioning consistently for over 60 years.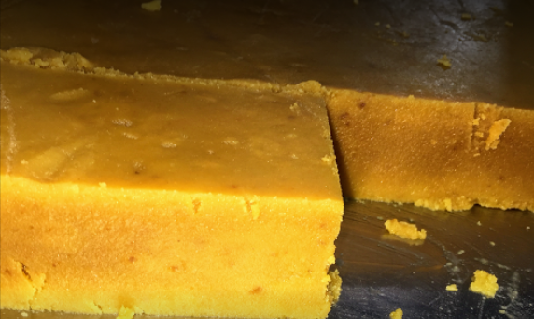 Address: Dharmaraya Swamy temple Road, Doddpete, Nagarathpete, Bengaluru
Another place where you can find one of the best Mysore Pak in Bangalore is Gundappa Sweets at Doddpete. It is unique in that it offers a relatively harder original version of the Mysore Pak, contrary to the soft Mysore Pak offered in other stores. The main attractions include the Ghee-soaked Mysore Pak, Murukku, and Banana Chips. Another interesting fact is the sweet chain has lasted for nearly 70 years.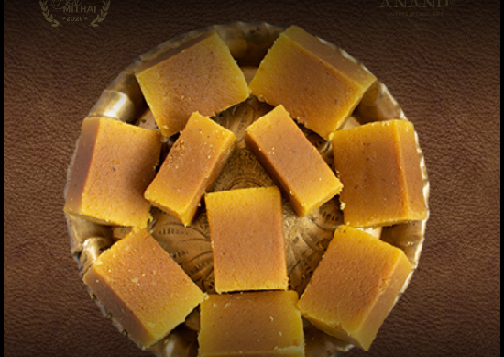 Address: Various Locations
One of the most popular outlets in the city, Anand Sweets specializes in Indian sweets and savories. Specialties of the restaurant include Kaju Katli, Jalebi, and Motichoor Laddoo, besides Mysore Pak. Rising from their humble beginnings in Commercial Street, they have successfully expanded to many branches in Bangalore, including outlets in Koramangala, Sarjapur Road, Kammanahalli, and Jayanagar, among others.

That was our list of recommendations for the best places to have Mysore Pak in Bangalore. Do make sure you visit these places and try their delicacies. I hope you have a great time enjoying your favorite savories!
Also, read this article:  What is Bangalore famous for 
Where will i get Best Mysore pak in bangalore?
There are many shops for  best Mysore pak in bangalore. Here we listed top 6 Mysore pak shops near you.
Sri venkateshwara sweetmeat stall
Sri Venkateshwara sweet stall
Sri Krishna sweets
Kanti sweets
Gundappa sweets
 Anand sweets