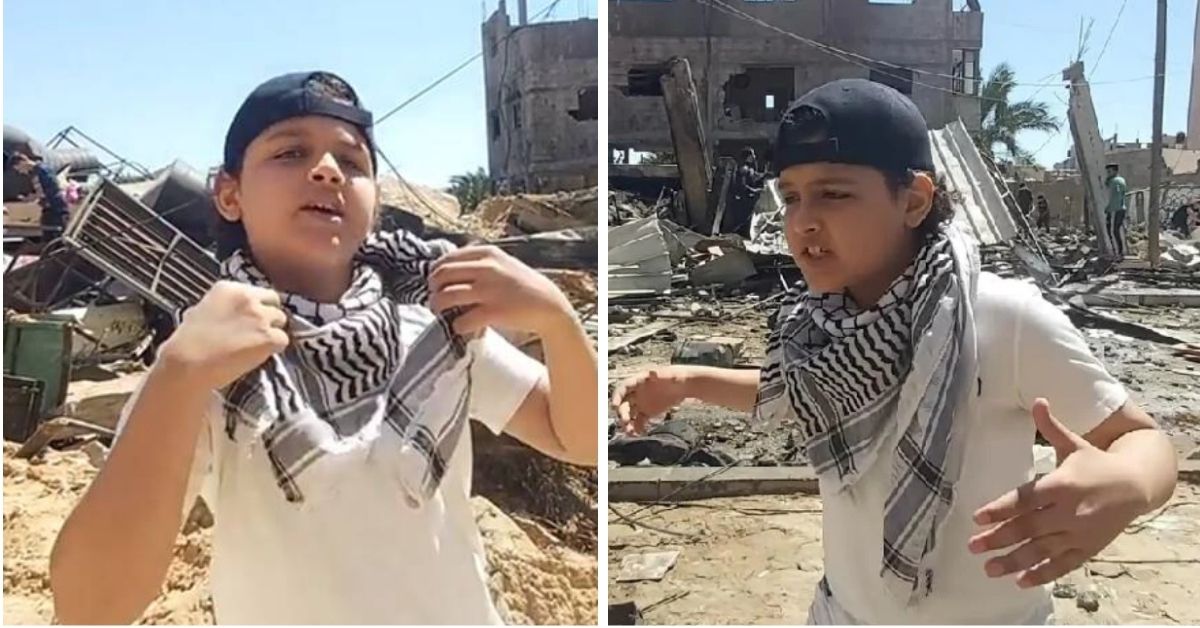 Israel and Gaza's militant group Hamas are still fighting and there are several casualties reported from both the side. In between all of this chaos, a video of a young boy is going viral on social media who appears to be rapping to highlight the situation in Palestine.
12-year old rapper
The video has over a million views, and it features 12-year-old rapper Abdel Rahman al-Shantti. The young lad is rapping about the situation of people in Palestine while standing in between the remains of destroyed buildings and houses.
"This past week has been very tough for my home, Gaza City. I just want the world to know about the situation in Palestine.," read the caption of the video shared on the boy.
With the melody of Eminem — Cleaning Out My Closet the rapper goes like "Palestine's been occupied for decades, but a home for centuries. This land has for generations been all my family's memories," Rahman begins the rap.
Here, is the full video: