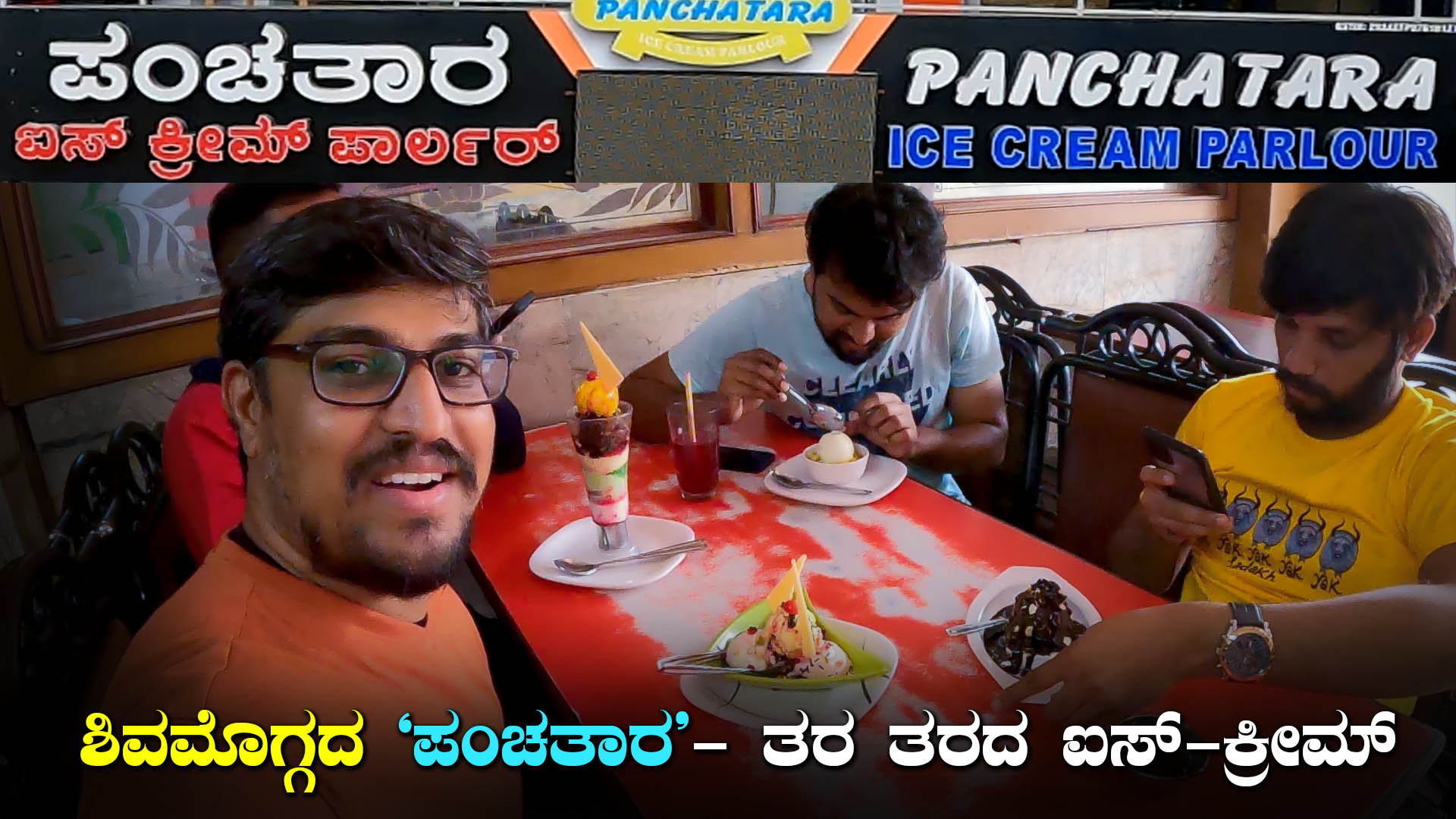 Hey guys, do you have a special love for Ice Cream..! Are you searching for ice cream near Shimaga?
Panchatara Ice Cream Parlour is one of the places to eat in Shivamogga town.
Panchatara Ice Cream Parlour in Shimoga is one of the well-known places that serves flavorsome and best ice creams of distinct varieties that you have ever had. If you want to beat the heat and wish to have something chilled, then appetizing aroma of these ice creams will make you want more. They have different flavors of ice cream with numerous combinations. The Pancharathara special, Big Daddy, Titanic, Fresh fruit salad with Vanilla ice cream, Gudbud, Vanilla and chocolate with hot chocolate sauce, are tempting and tasty among the varieties. You can also book through Swiggy Shimoga Karnataka.
People, if you have planned for your vacation to Shimoga? You can add this to your bucket list for the places to hang out in Shimoga. Or you can give a pit stop while passing through this town.
This ice cream place is just not a Ice Cream Parlour, you can say it's the Ice Cream Restaurants in Shimoga ..! Explore and fulfil your I screaaam for Ice creaaam needs….. 😉
To know more on this you can watch the below video and for similar vlogs you can visit our Channel Masala Chai Media.
Address: ಪಂಚತಾರಾ ಐಸ್ ಕ್ರೀಮ್ ಪಾರ್ಲರ್ Panchatara Ice Cream Parlour Shrinidhi Complex, Gopi Circle, Durgigudi, Shivamogga, Karnataka 577201 https://goo.gl/maps/xeKaKTeTP5jT7NkP9
Hope this information is of useful, Thank you 🙂